Free Line Icons: 12 Fancy Elements for Your Next Project
Looking for really nice icons to add to your brand? Then check out this set of 12 detailed line icons! Perfect for Instagram highlight covers, fun little eye-candies for your website, or as a part of your new logo design even!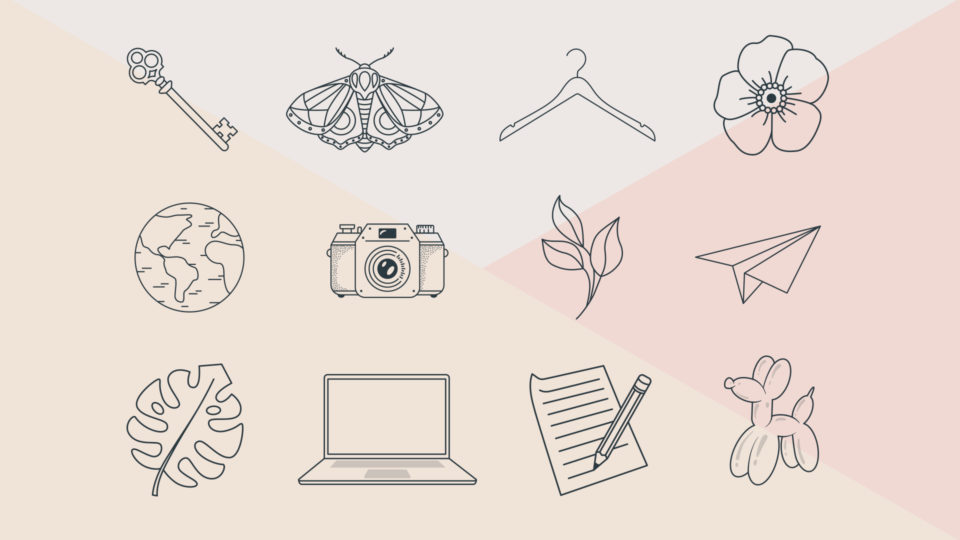 I've been wanting to roll out another freebie for a while now and I finally had the time to do so! So here are 12 little illustrations for you to download and use as you wish.
I call them "free line icons" but these graphics are so much more! They are quite a bit more detailed than your regular line icons. Because of their elegant, detailed appearance, these 12 free line icons have a huge use-case potential!
You can use them as you would use regular icons – on your website or app, but you can also use these graphics as covers for your Instagram highlights, as decorations on your website, or as elements in your logo or brand design! The possibitities are endless really 🙂
What's Included
This free line icon set consists of 12 elements – balloon dog, laptop, pencil and paper, clothes hanger, monstera leaf, planet Earth, moth, key, leaves, photo camera, flower, and paper airplane.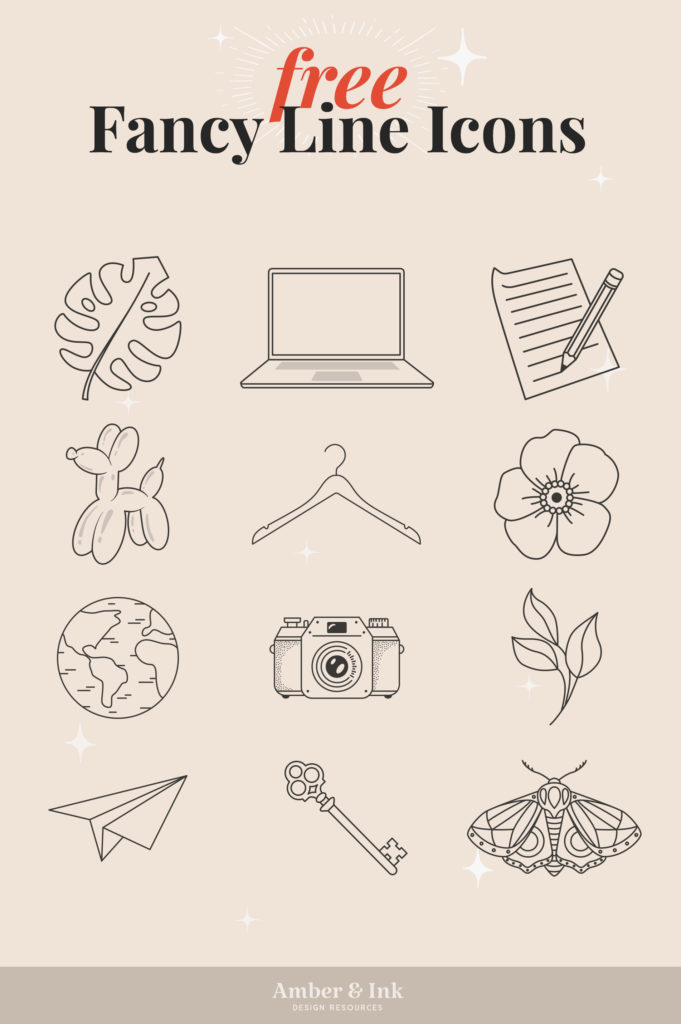 I made sure to include various formats in the free download, so you will get:
ready-to-use PNG clipart images with transparent backgrounds,
vector EPS files that you can modify and recolor in Adobe Illustrator,
SVG files – perfect for apps and websites!
Download Free Line Icons
Ready to download your free icons?
Great!
Fill out the form below and I will email them straight to you 🙂
More Icons
If you like these icons and would like to have more design options to choose from, I have a total of 100 illustrations in the same delicate style for you!
More icons coming soon
I'm currently working on even more icons in the same style, so if you have any icon requests, feel free to leave them in the comment area or send me a direct message here!