Introducing the Logo Designer Bundle!
The perfect toolkit for any designer looking to create beautiful and professional designs with ease! In this bundle, you will find more than 345 various items – from vectors and png clipart images to pre-made logo templates and compositions.
Product Specs
Inside this collection you will find high-resolution .PNG graphics with transparent backgrounds – perfect for any software. Also included: all illustrations and pre-made templates as editable Adobe Illustrator and Photoshop files (CS3 and higher).
Commercial License
Use the design goods included in the "Logo Designer Bundle" collection for both personal and commercial projects. This includes end products for sale , print products, social media, websites etc. Read the Commercial License for more details.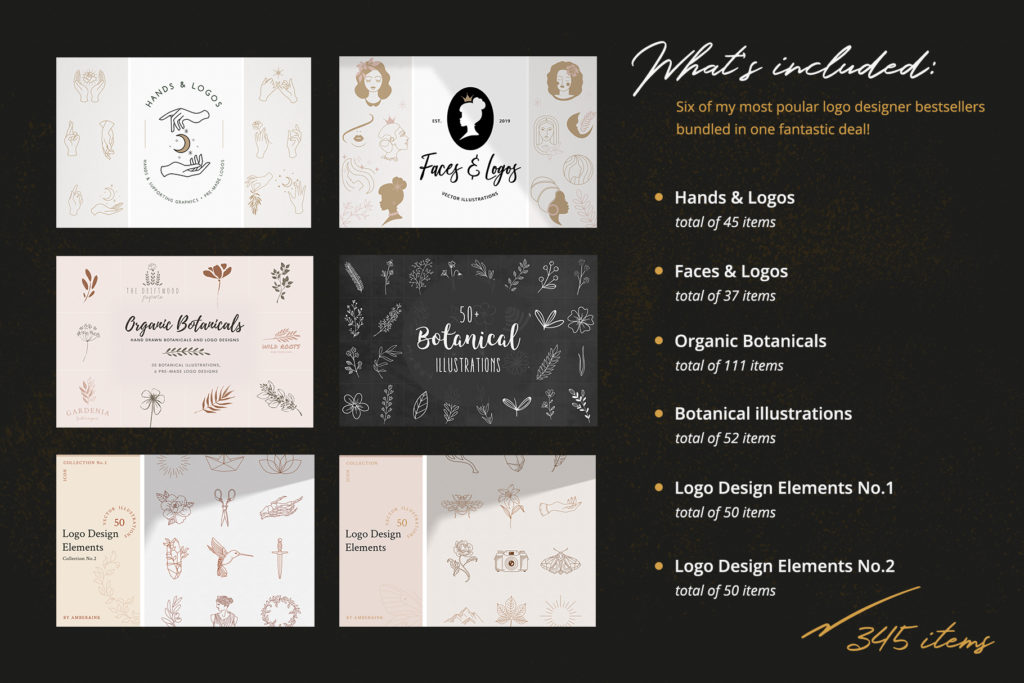 1. Hands & Logo Templates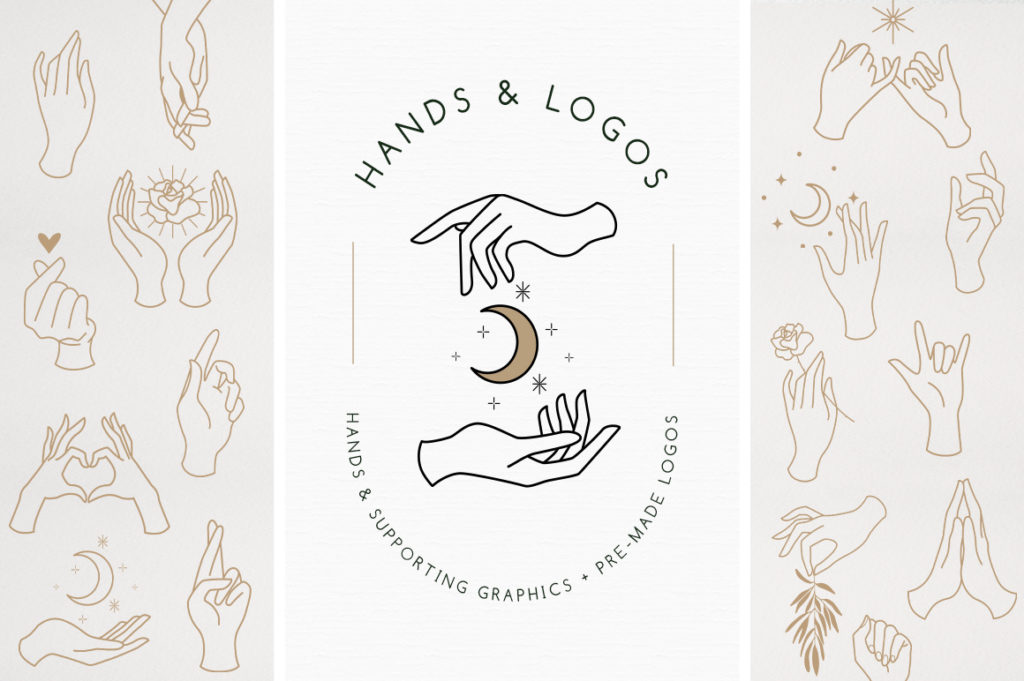 A set of 20 feminine and delicate hands in various positions. Each hand can be combined with other hand graphics, florals, stars, moons, and other elements to create enchanting logo designs, posters, graphics, cards, and more!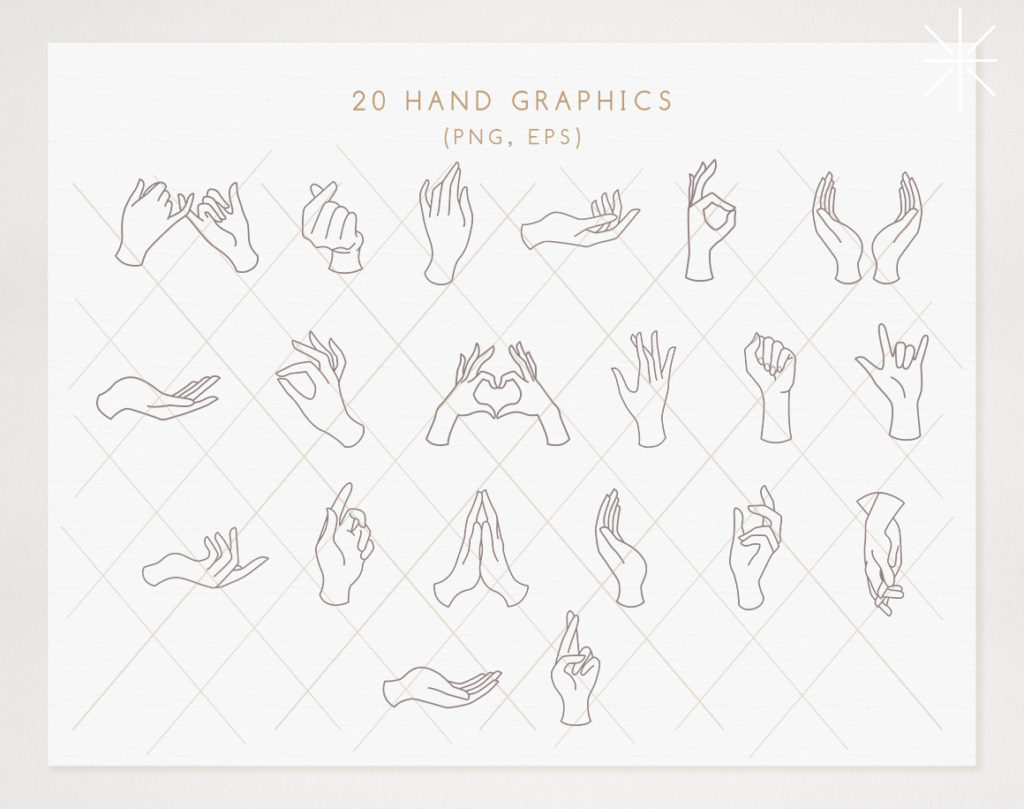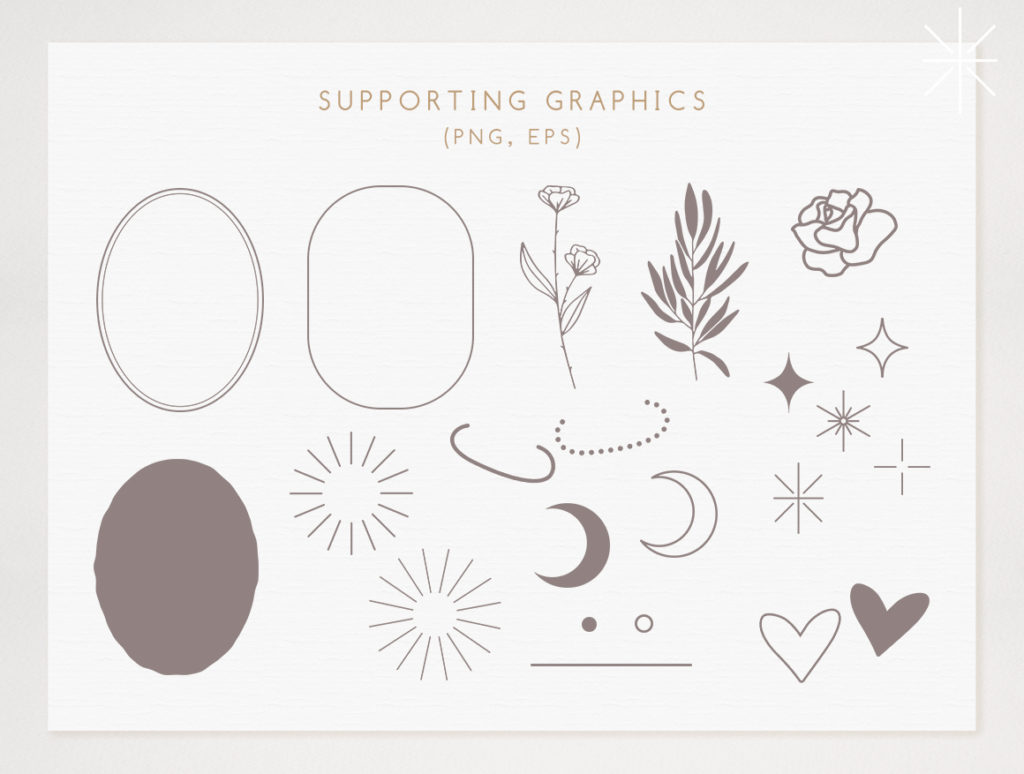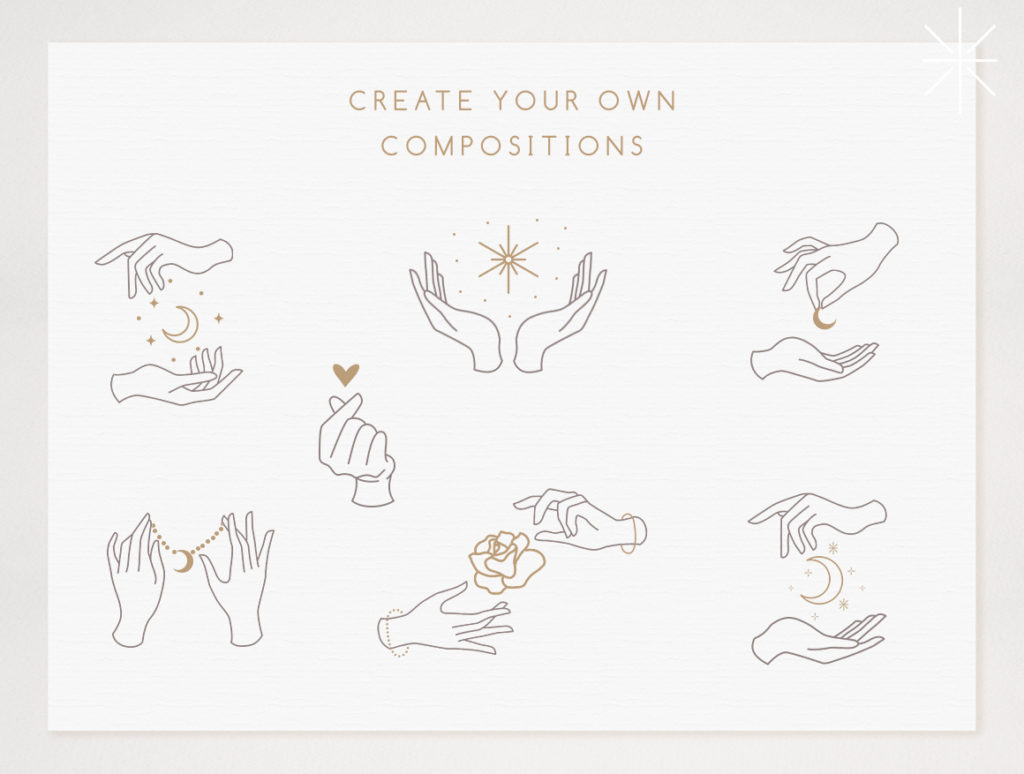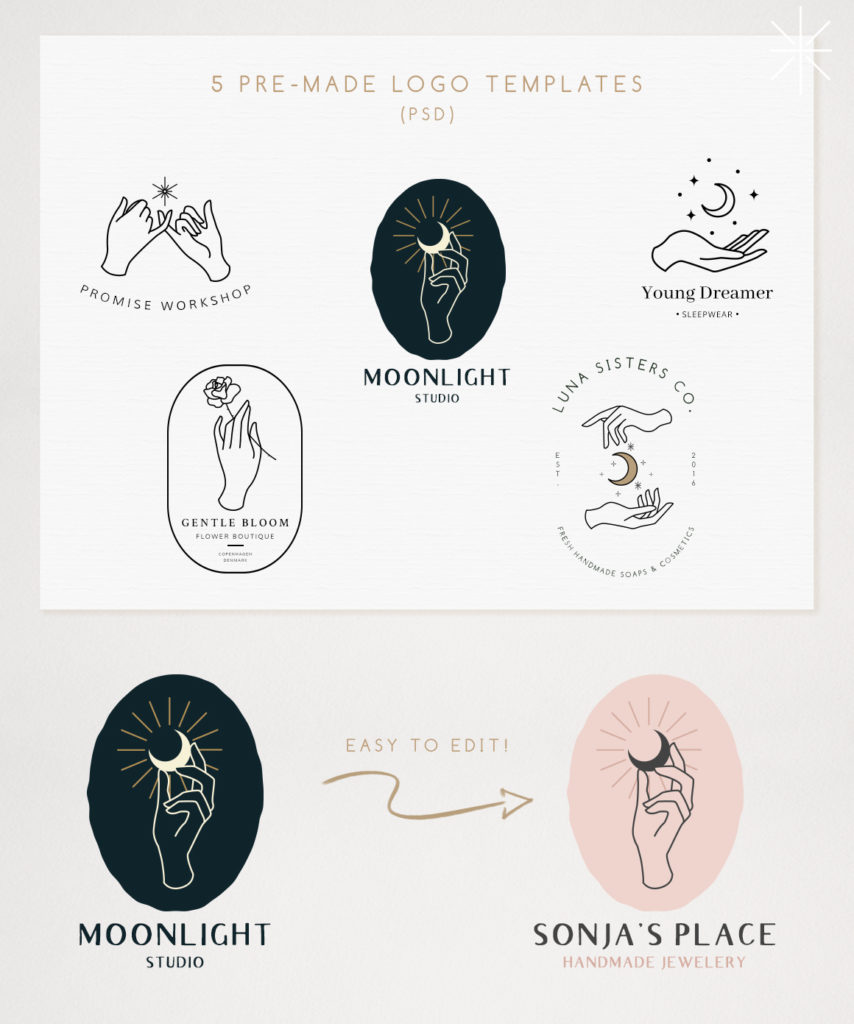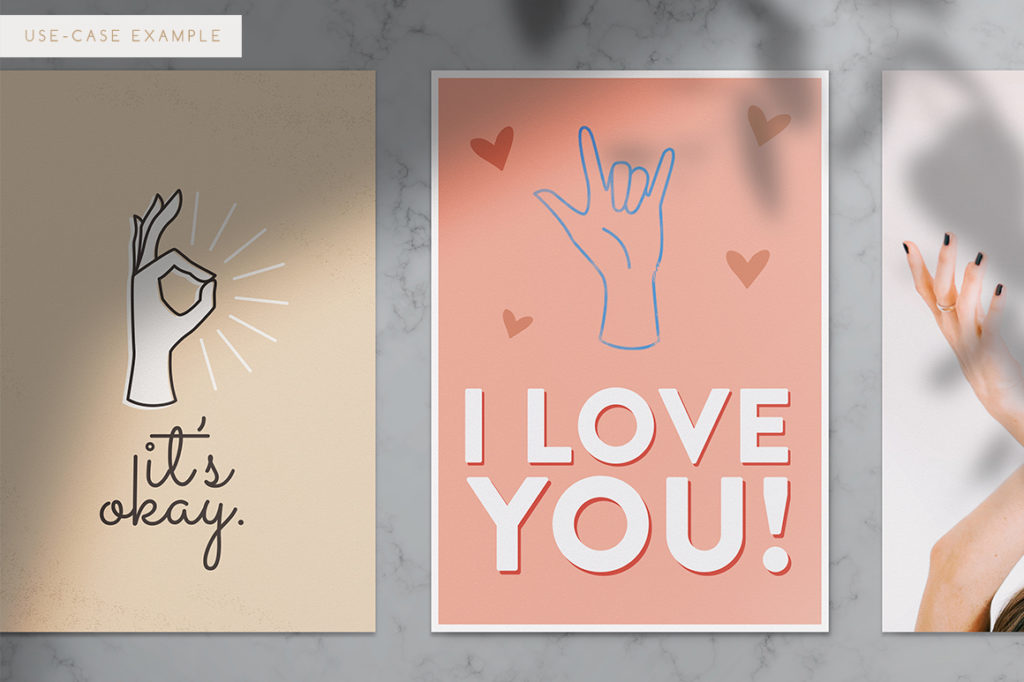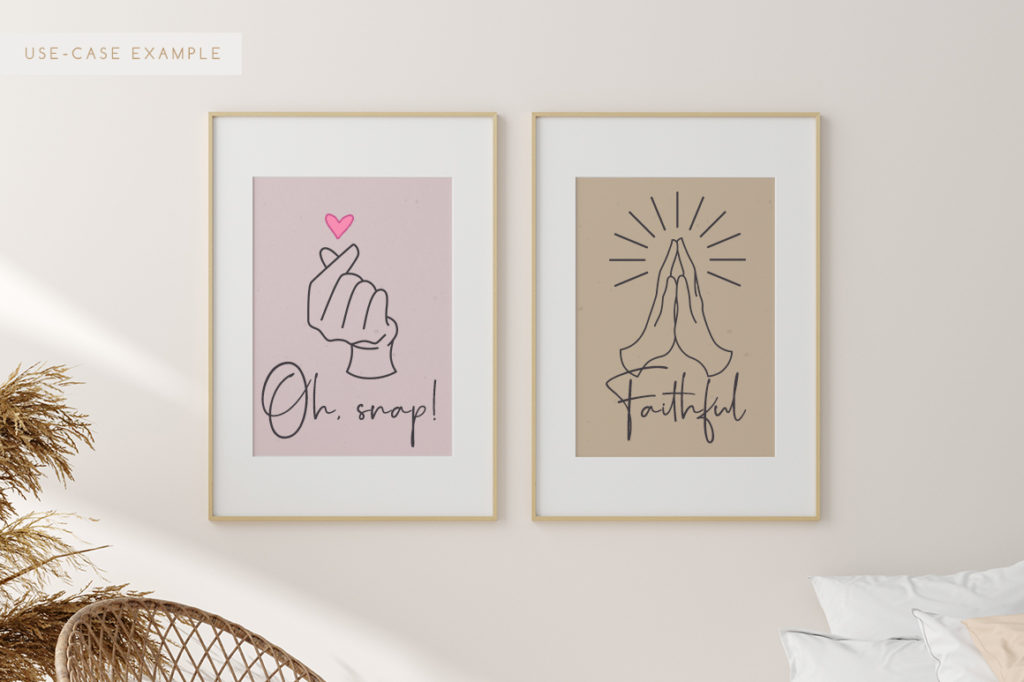 2. Faces & Logo Templates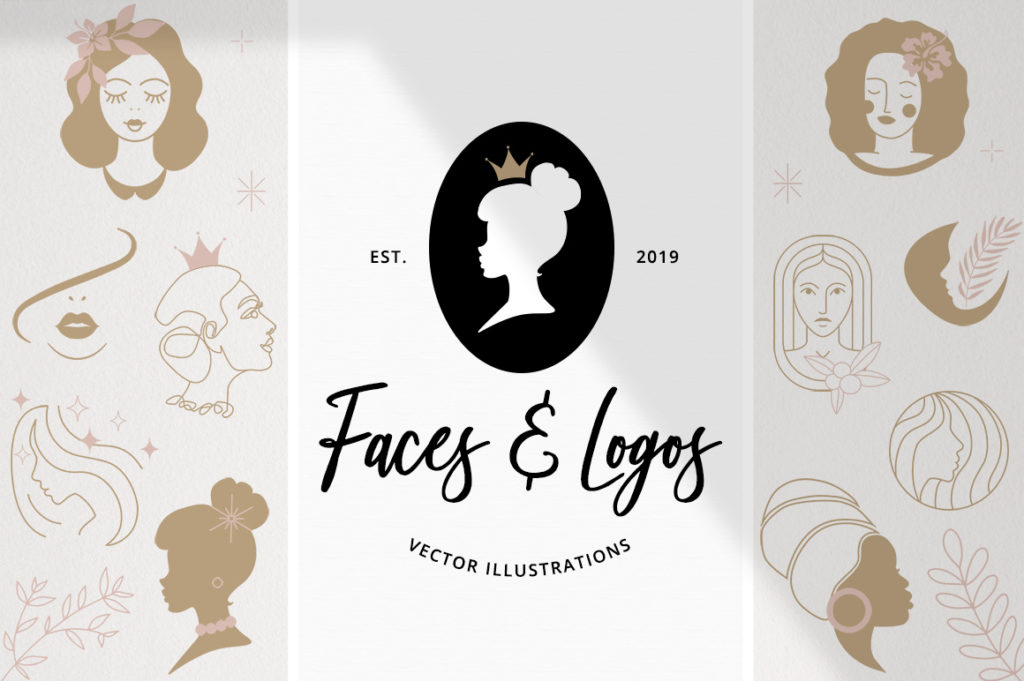 A set of 10 elegant, feminine face and head illustrations in various styles + pre-made logo templates, and supporting graphic elements to create your own designs.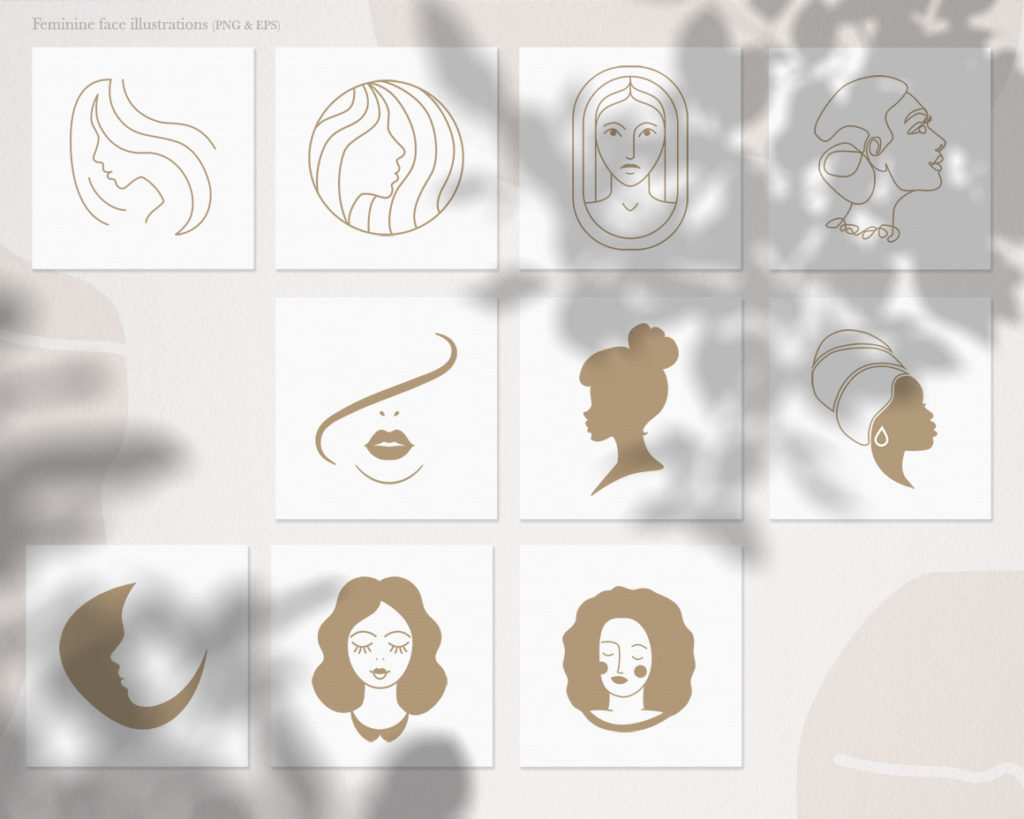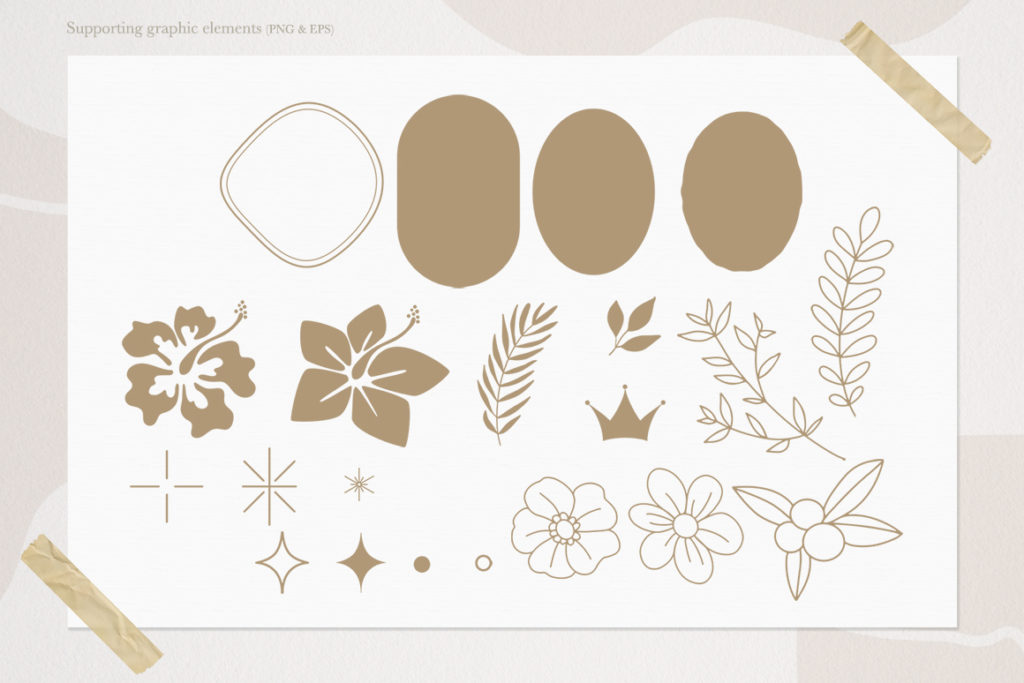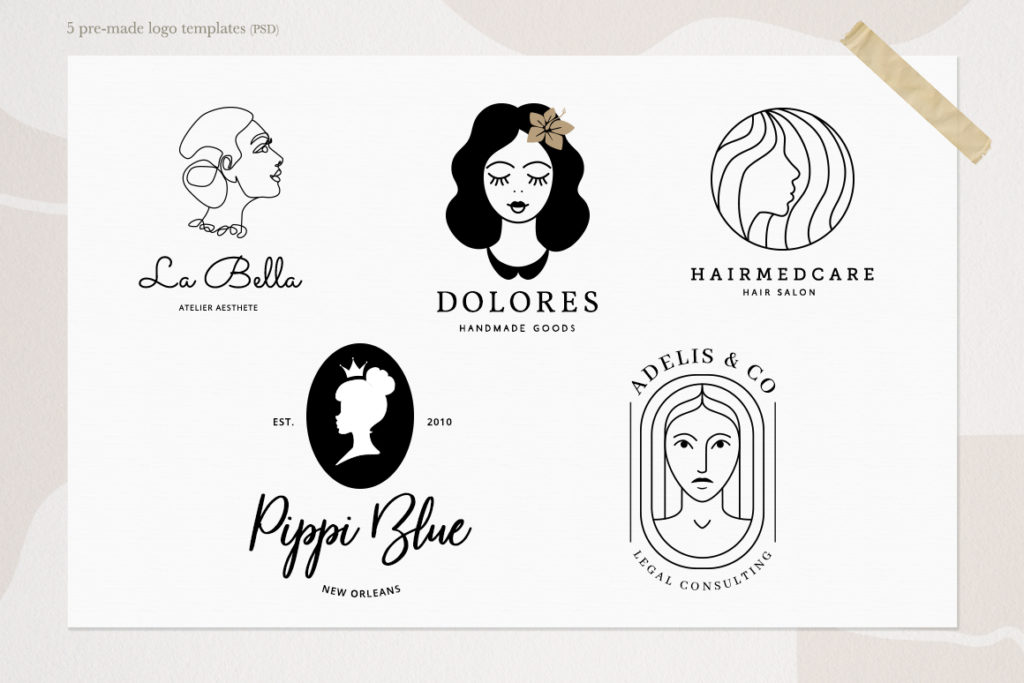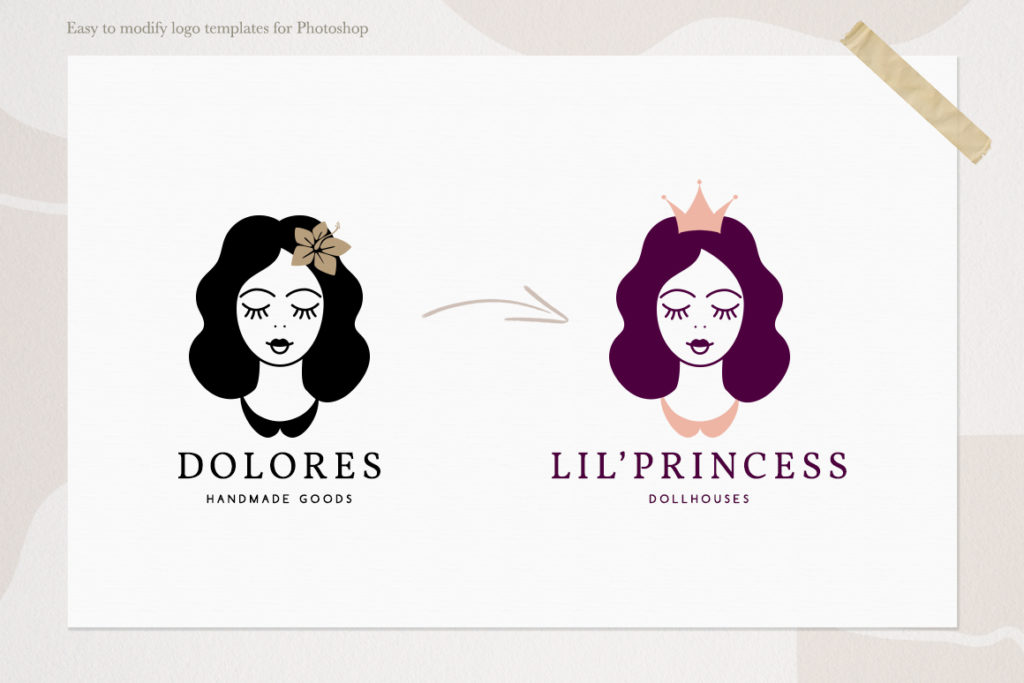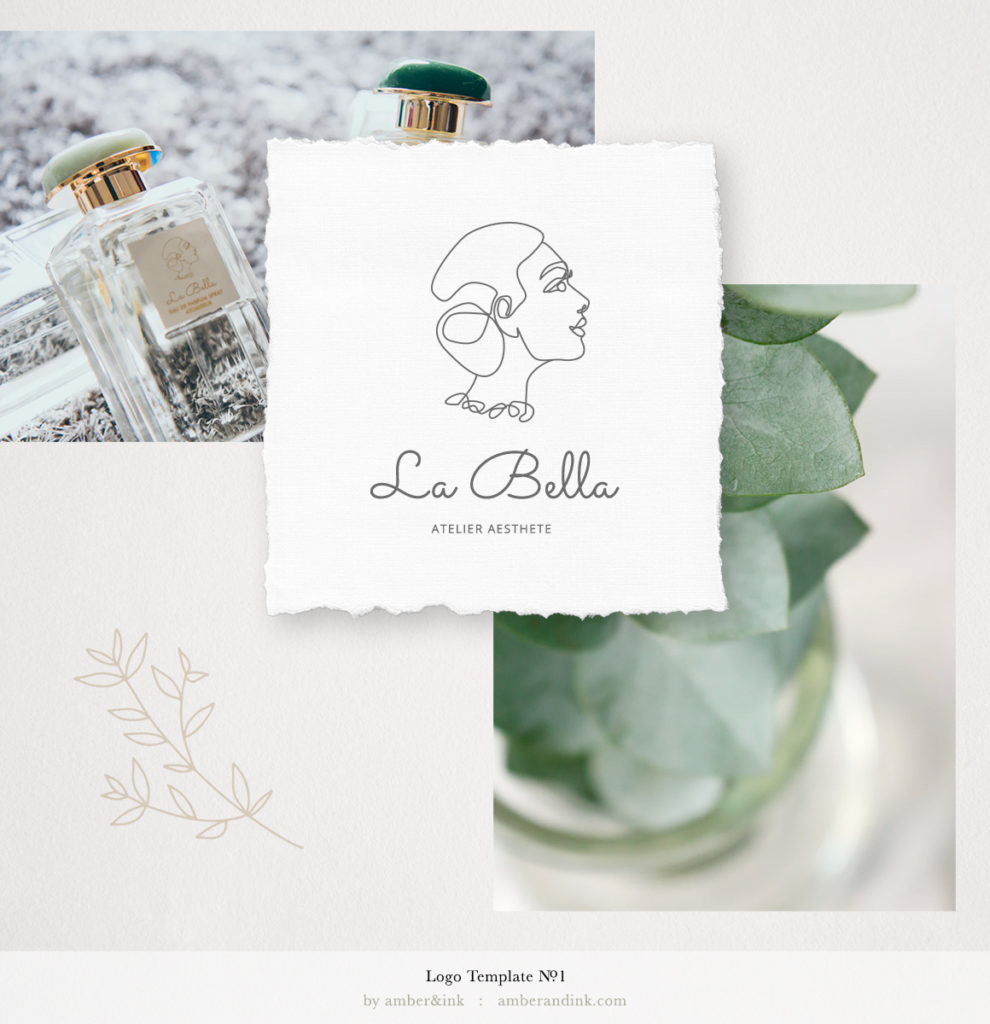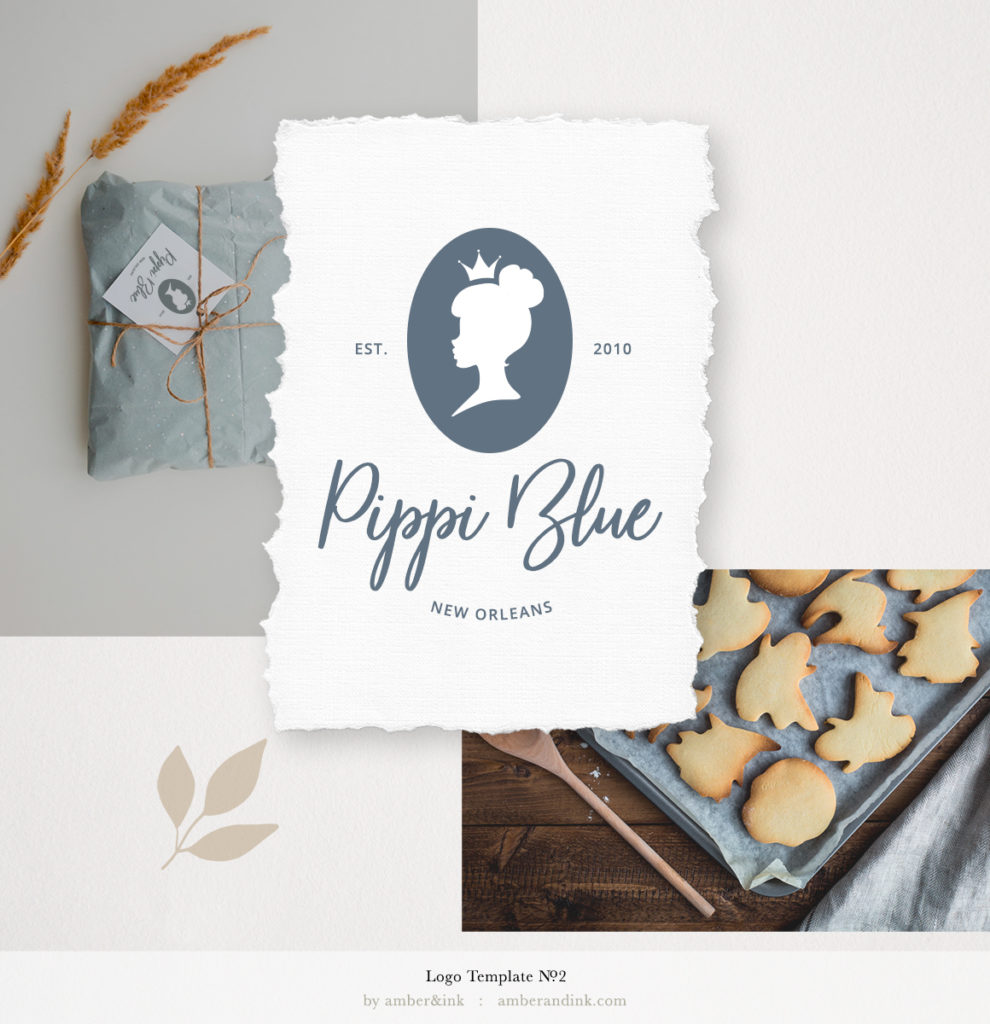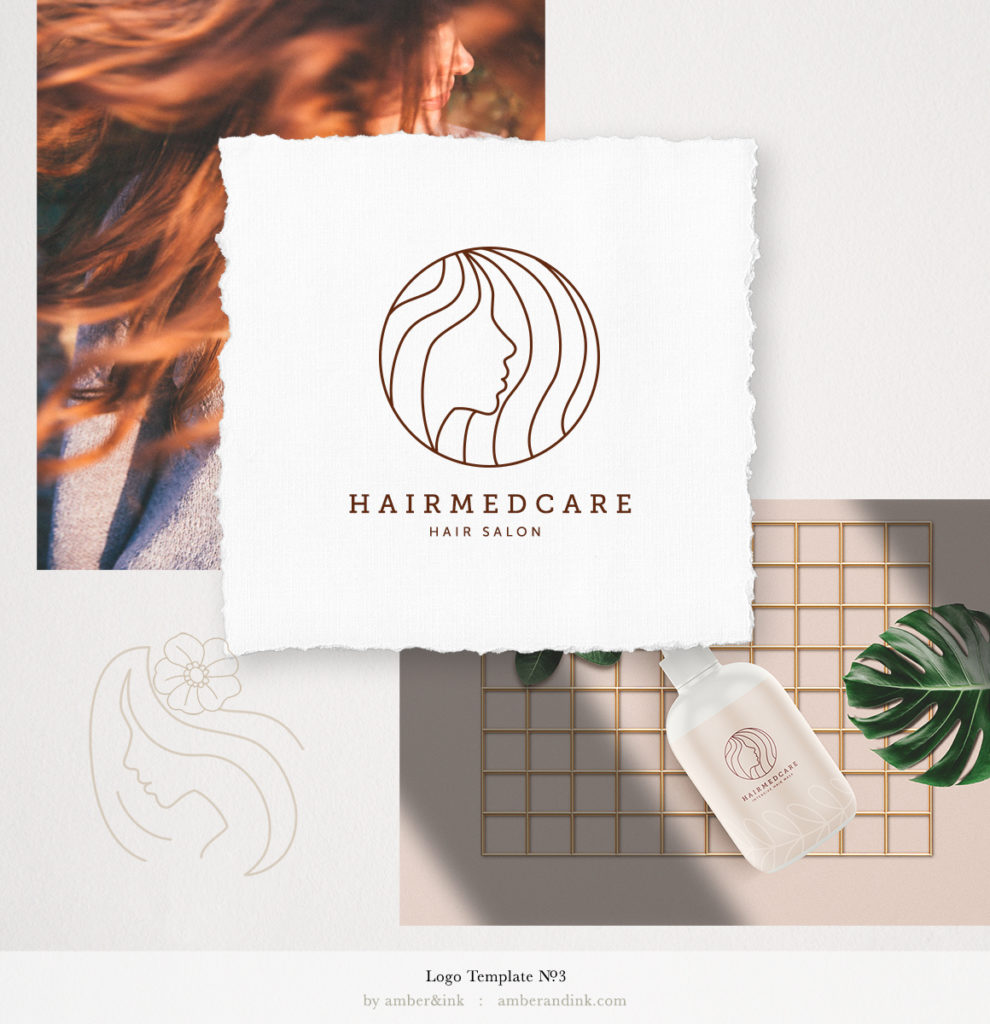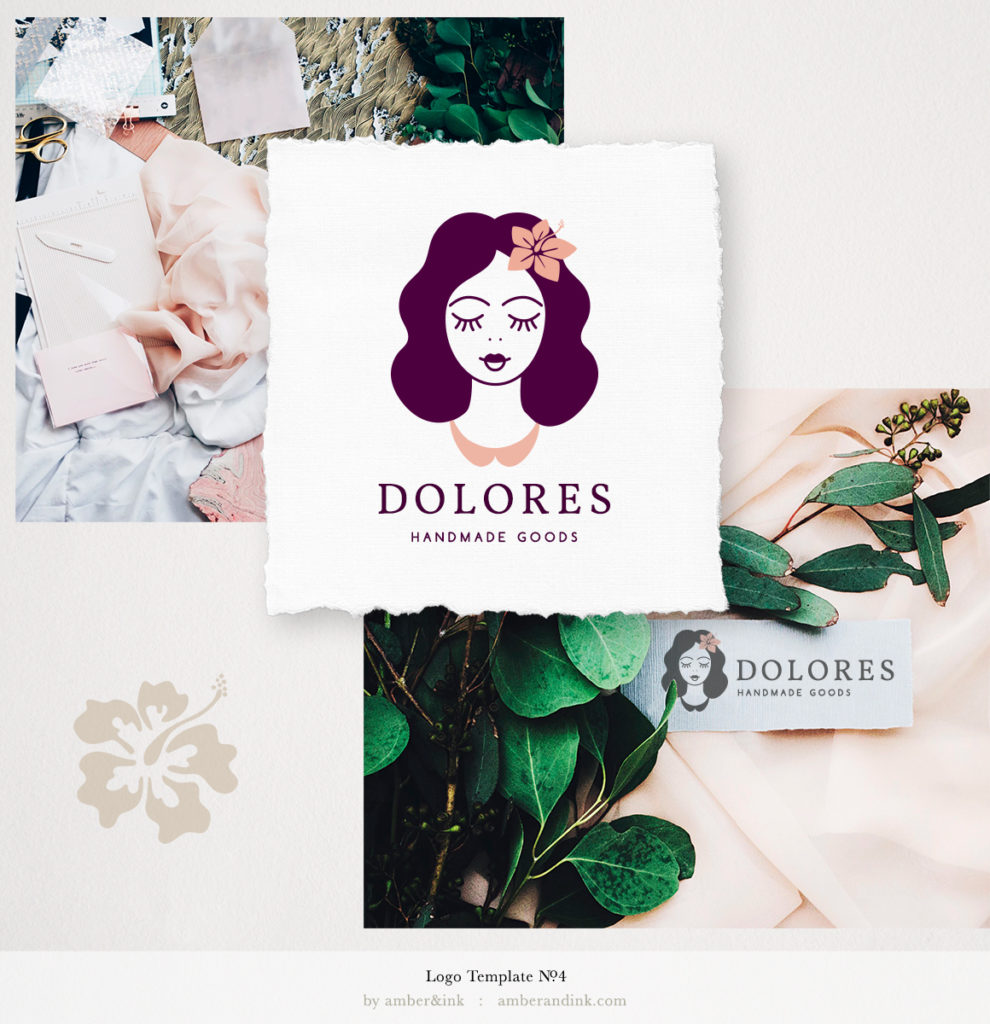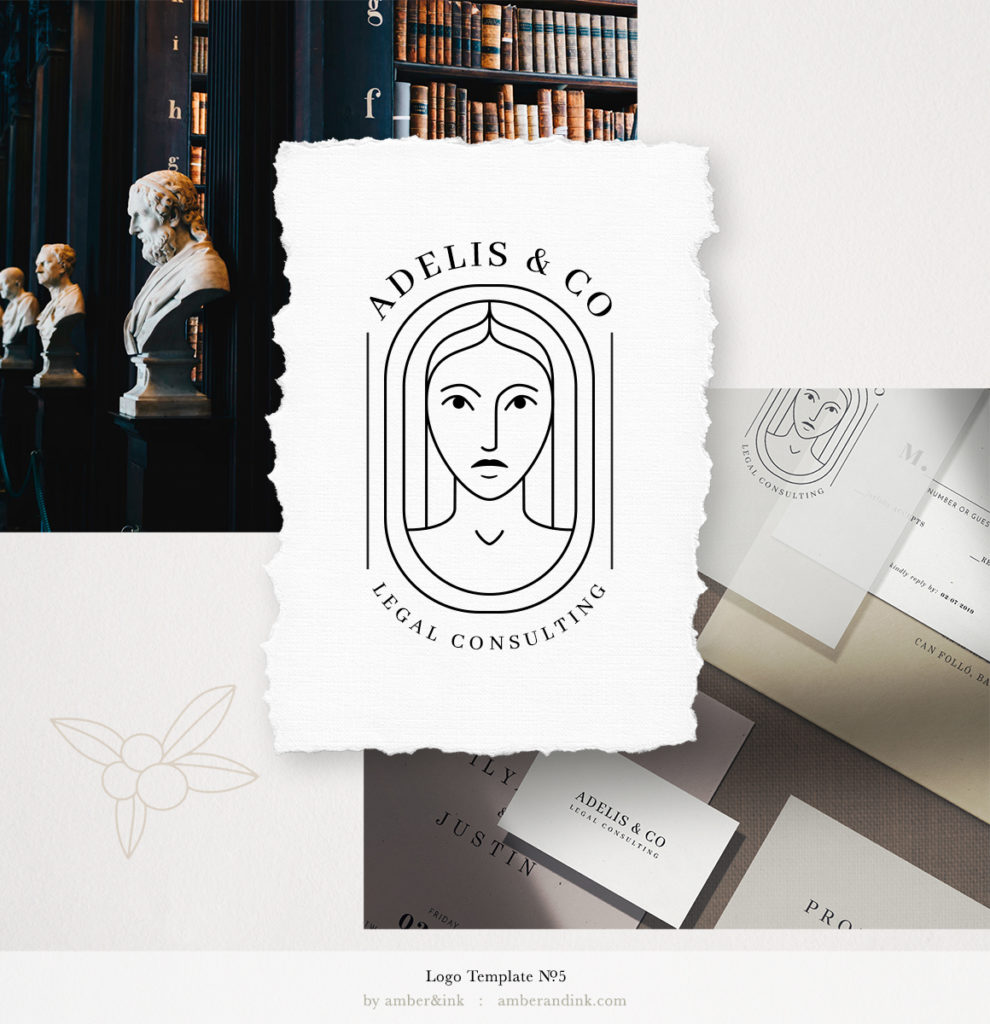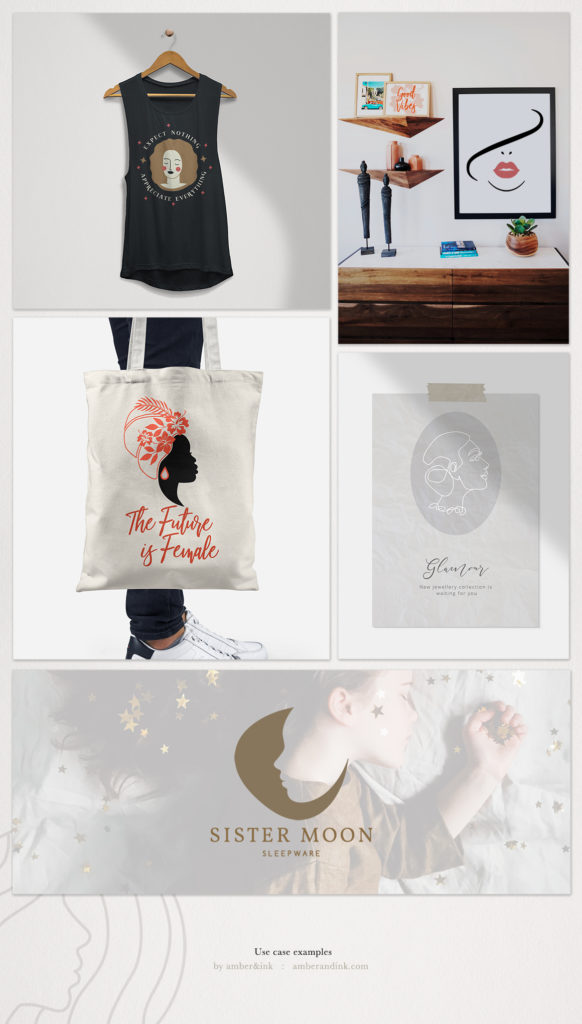 3. Organic Botanicals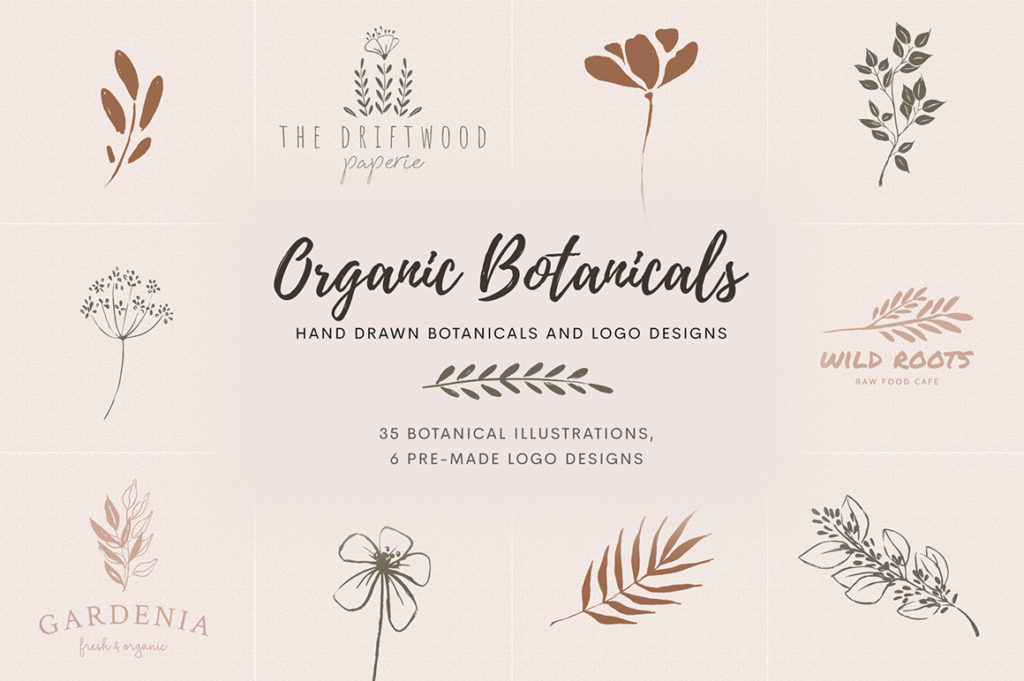 A collection of 35 hand-drawn, earthly botanical illustrations drawn in a jagged, natural, and delightfully imperfect inky style. Perfect for any project that needs a bit of dreamy, natural, personal feel to it.
You also get 6 elegant pre-made logo design templates that are using the graphics included in this collection. Simply change the example text to your own company name and have a ready to use the logo of your own. All logo designs come with fonts that you can download and use for free!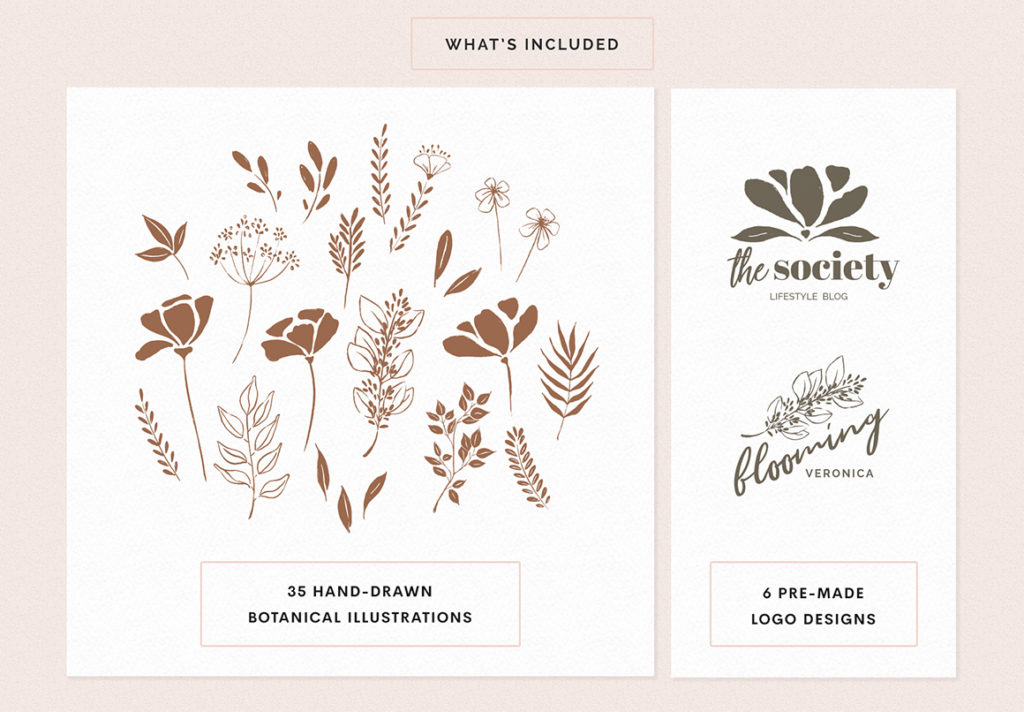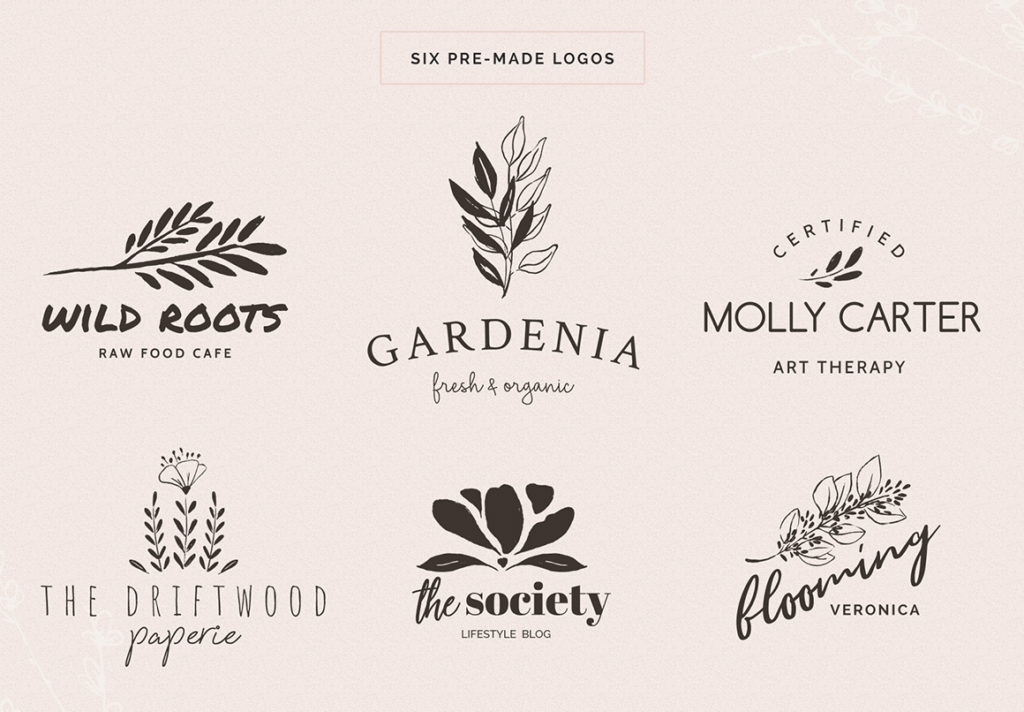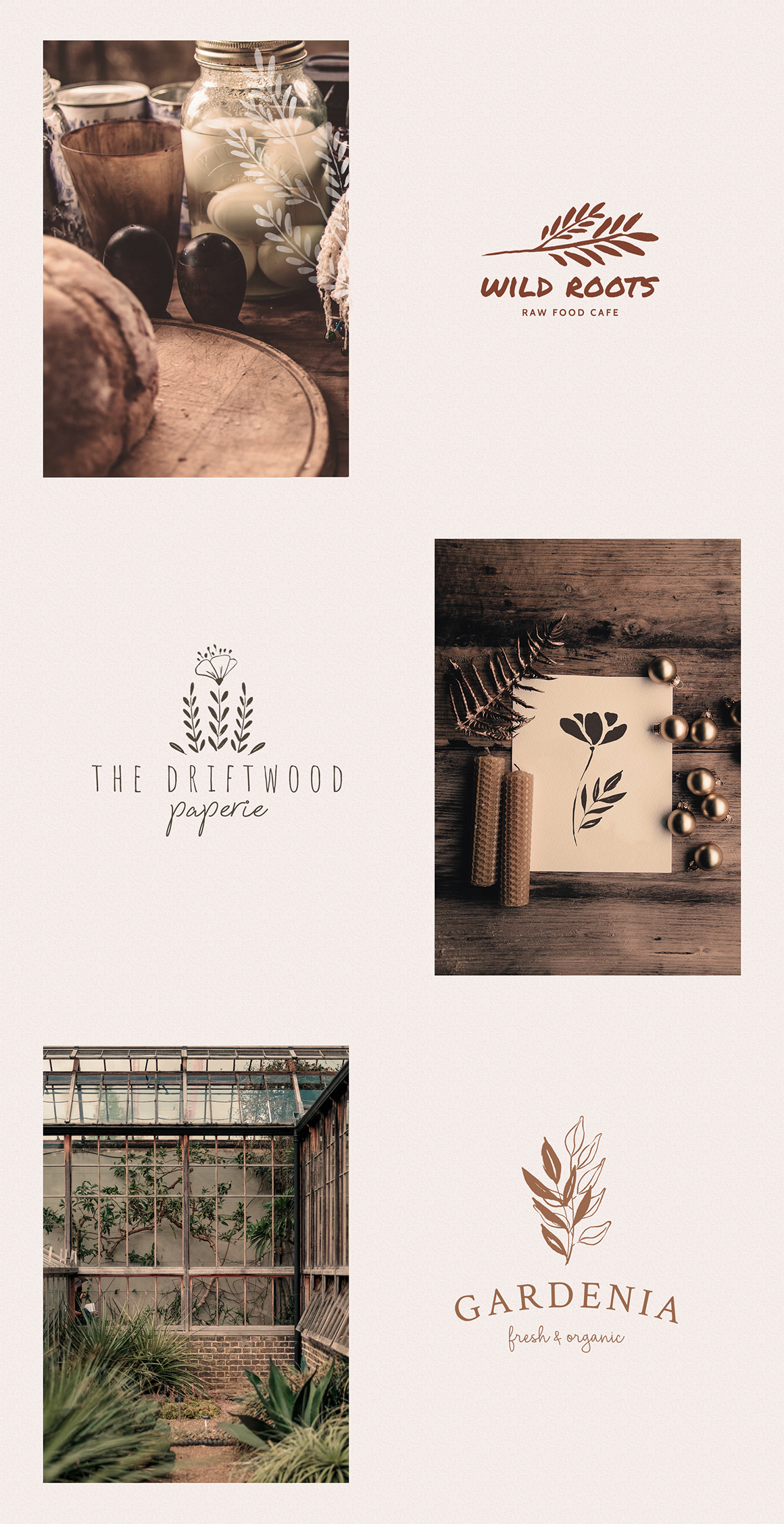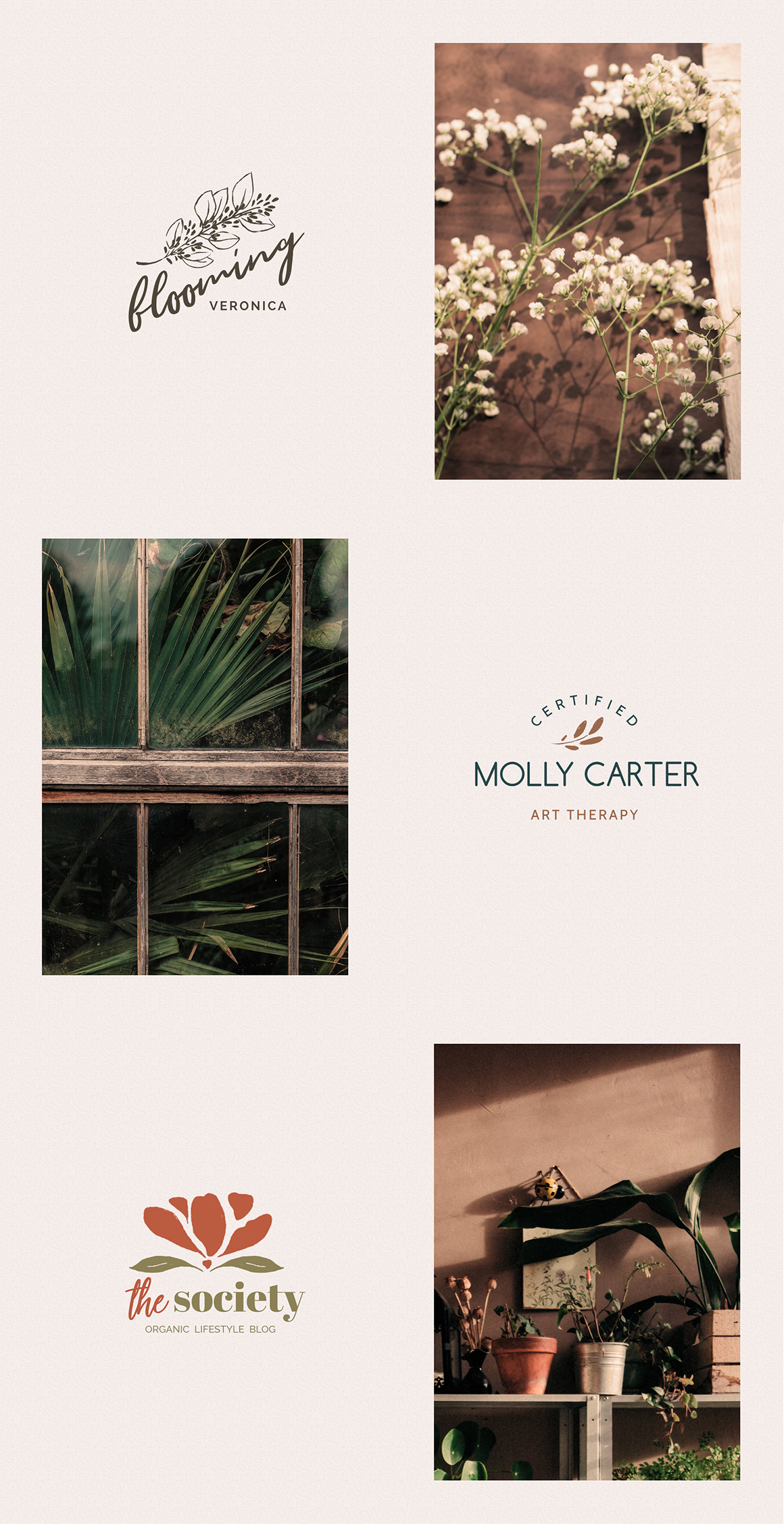 4. Botanical Illustrations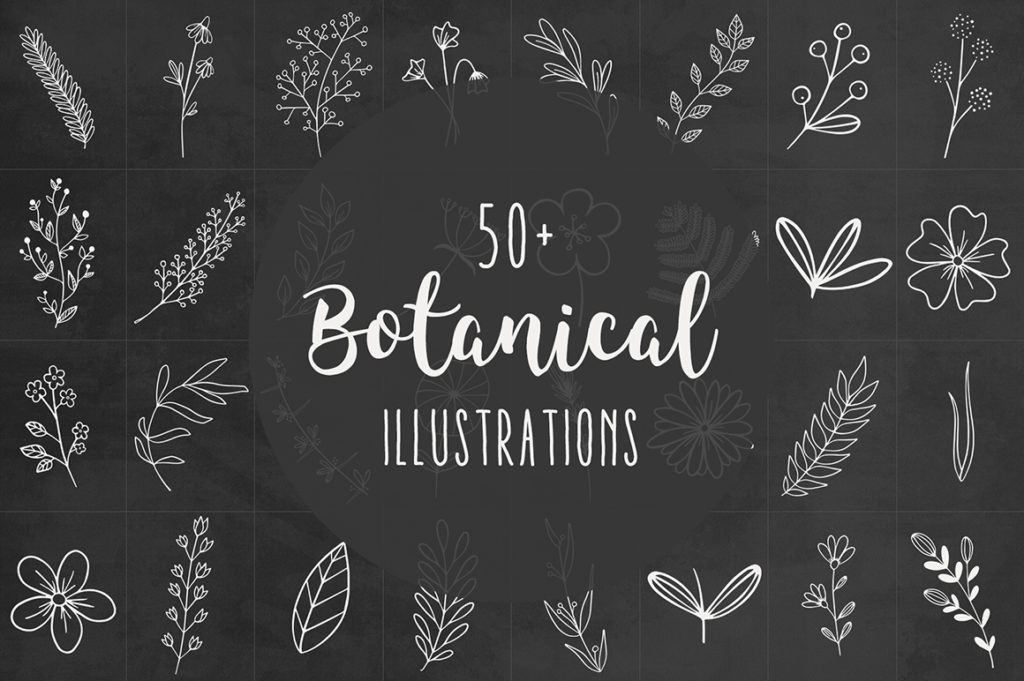 More than 50 botanical illustrations – flowers, branches, leaves, and compositions drawn by hand and then converted to vector illustrations – letting you scale to any size, change colors and be creative without losing quality!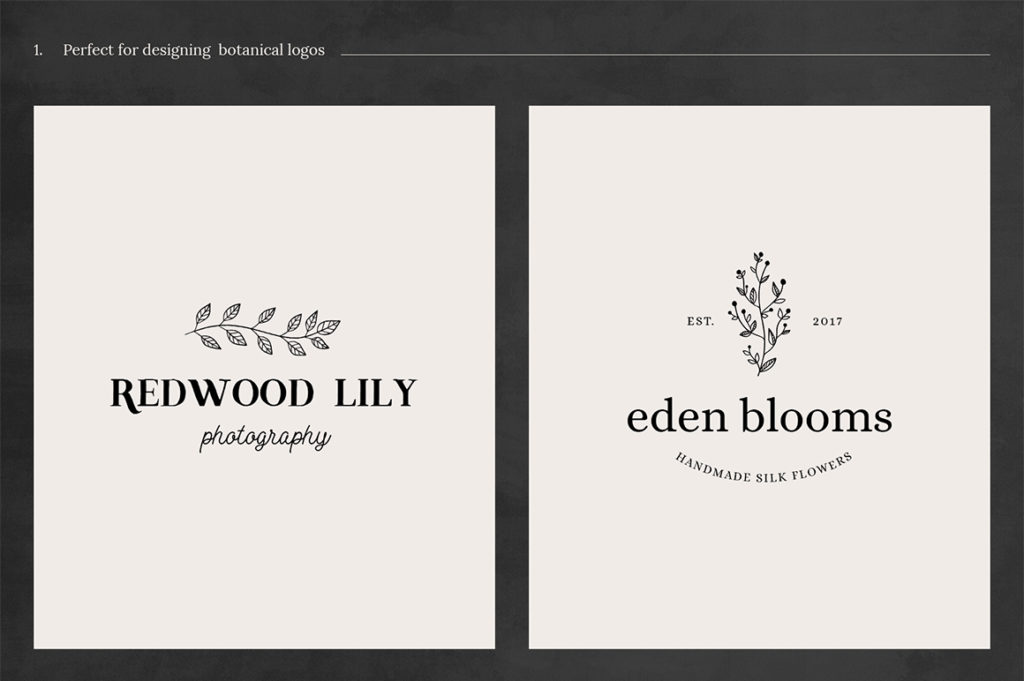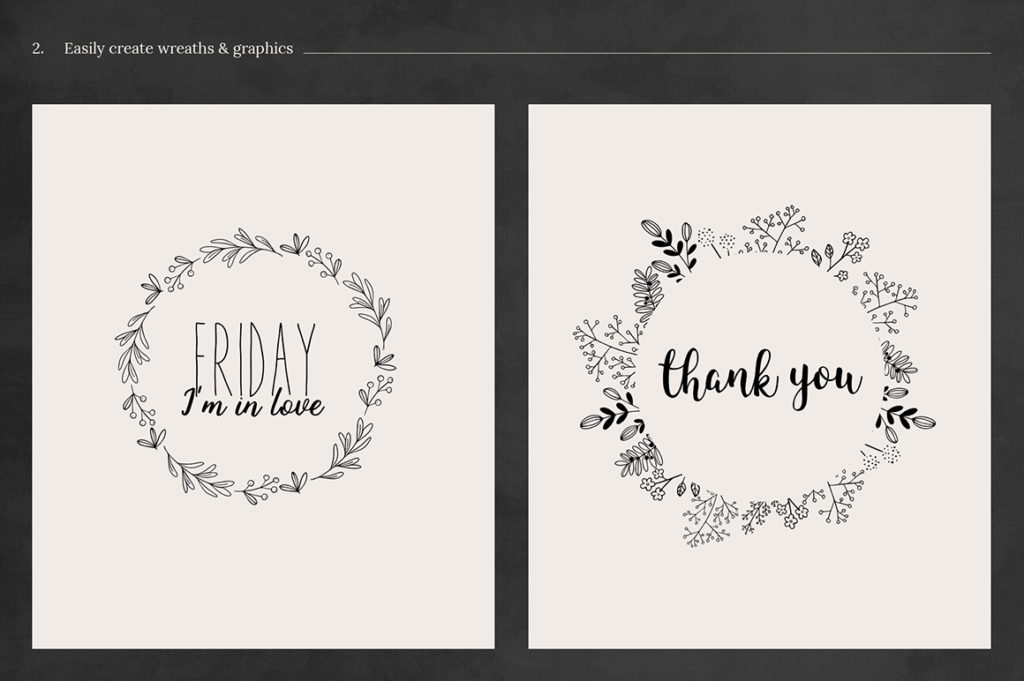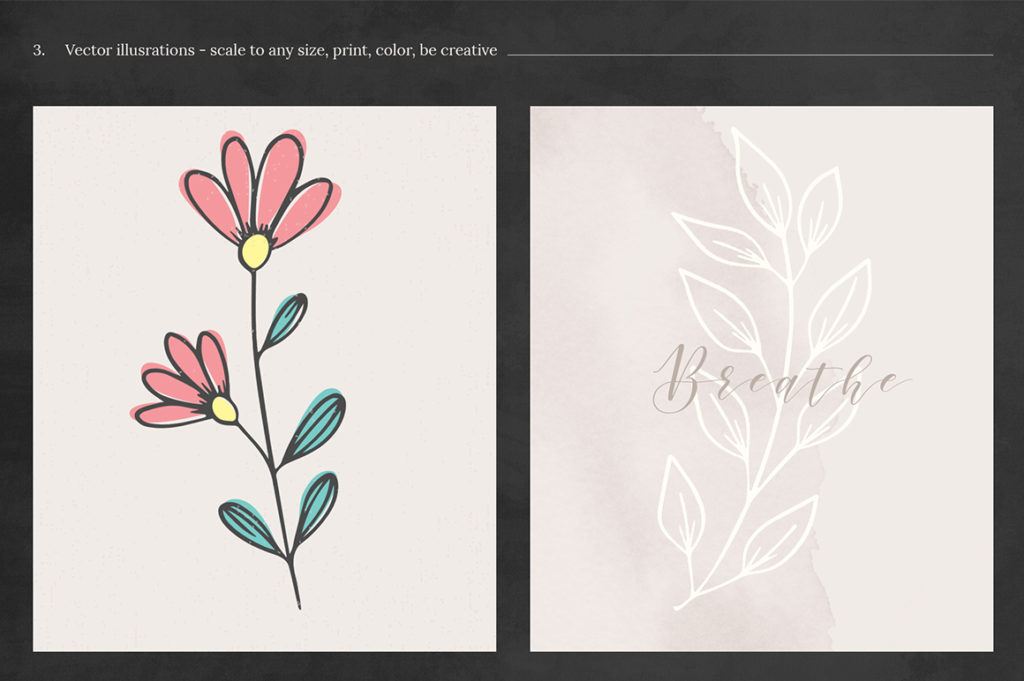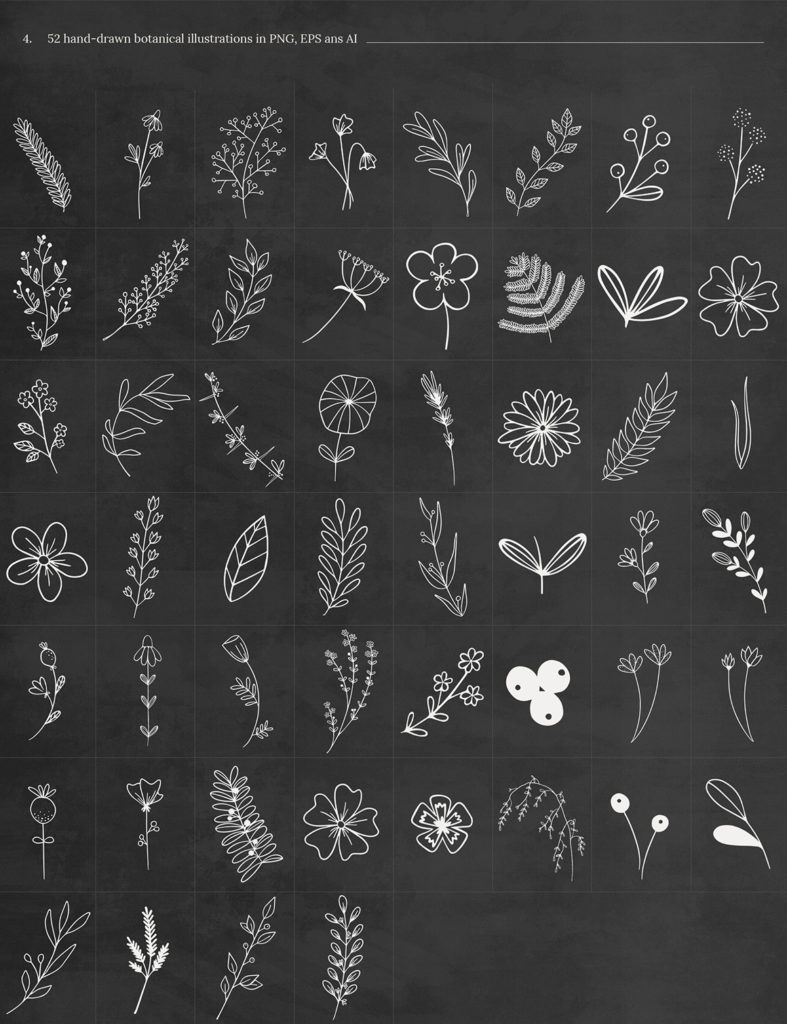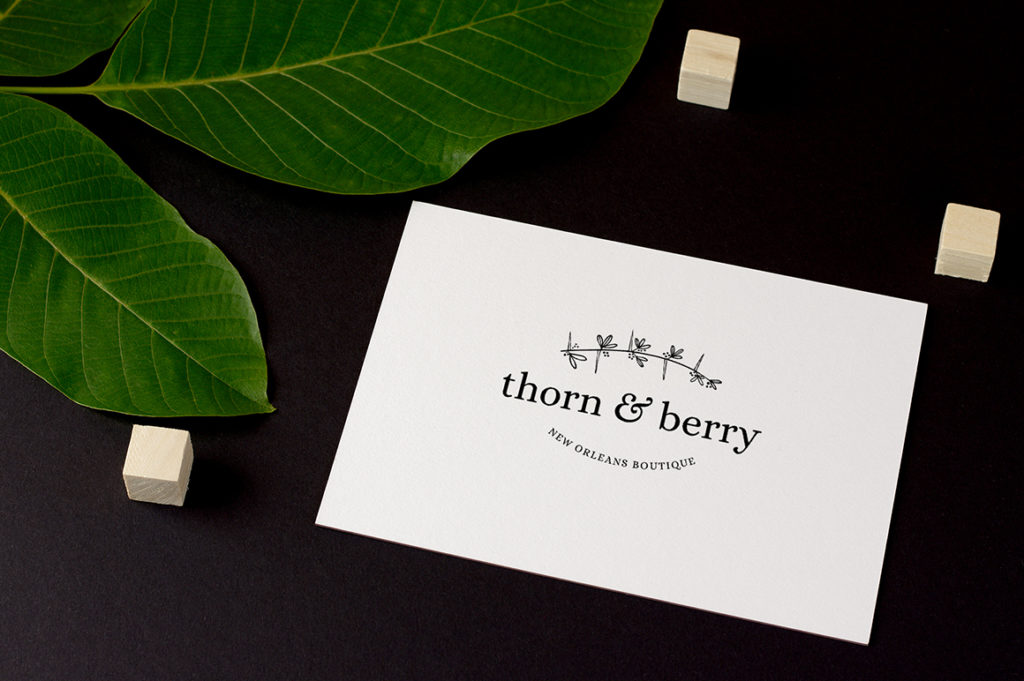 5. Logo Elements Collection No.1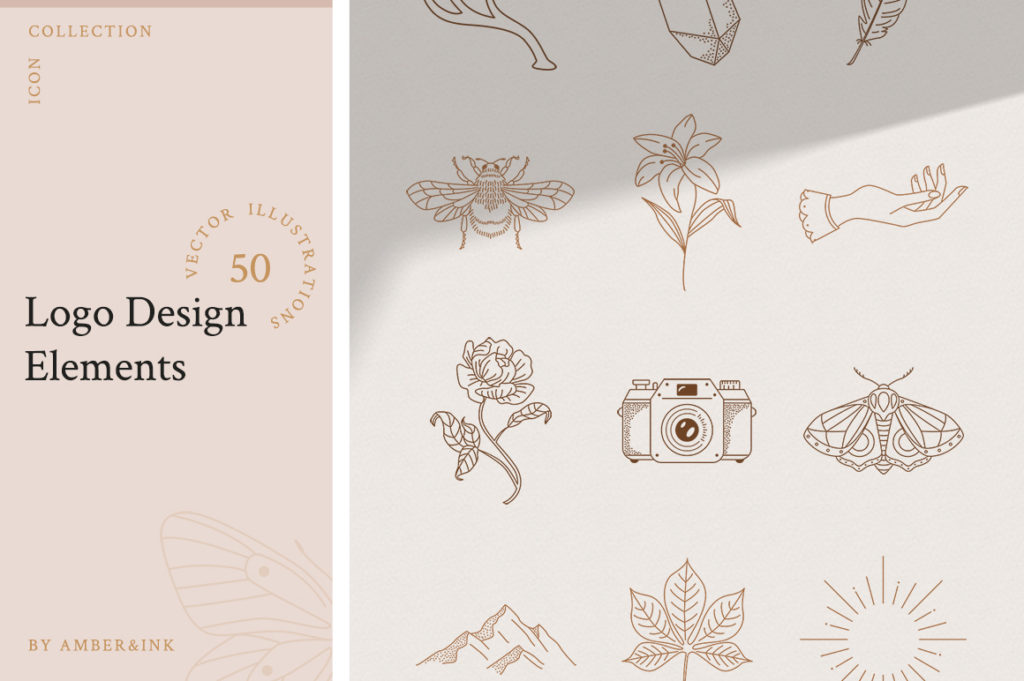 A set of finely crafted illustrations in a clean, minimalist, elegant style. The perfect pack for creating exquisite logo designs, social media posts, brand identities and more!
This collection features the following elements: acorn, antlers, bottle, bumblebee, starburst, butterfly, camera, crystal, dots, arches, eye, feather, glass case, female hands, juniper, autumn leaf, leafy branches, light bulb, lily, moons, mountain, paper airplane, peony, rose, stars, sun, time/sand clock.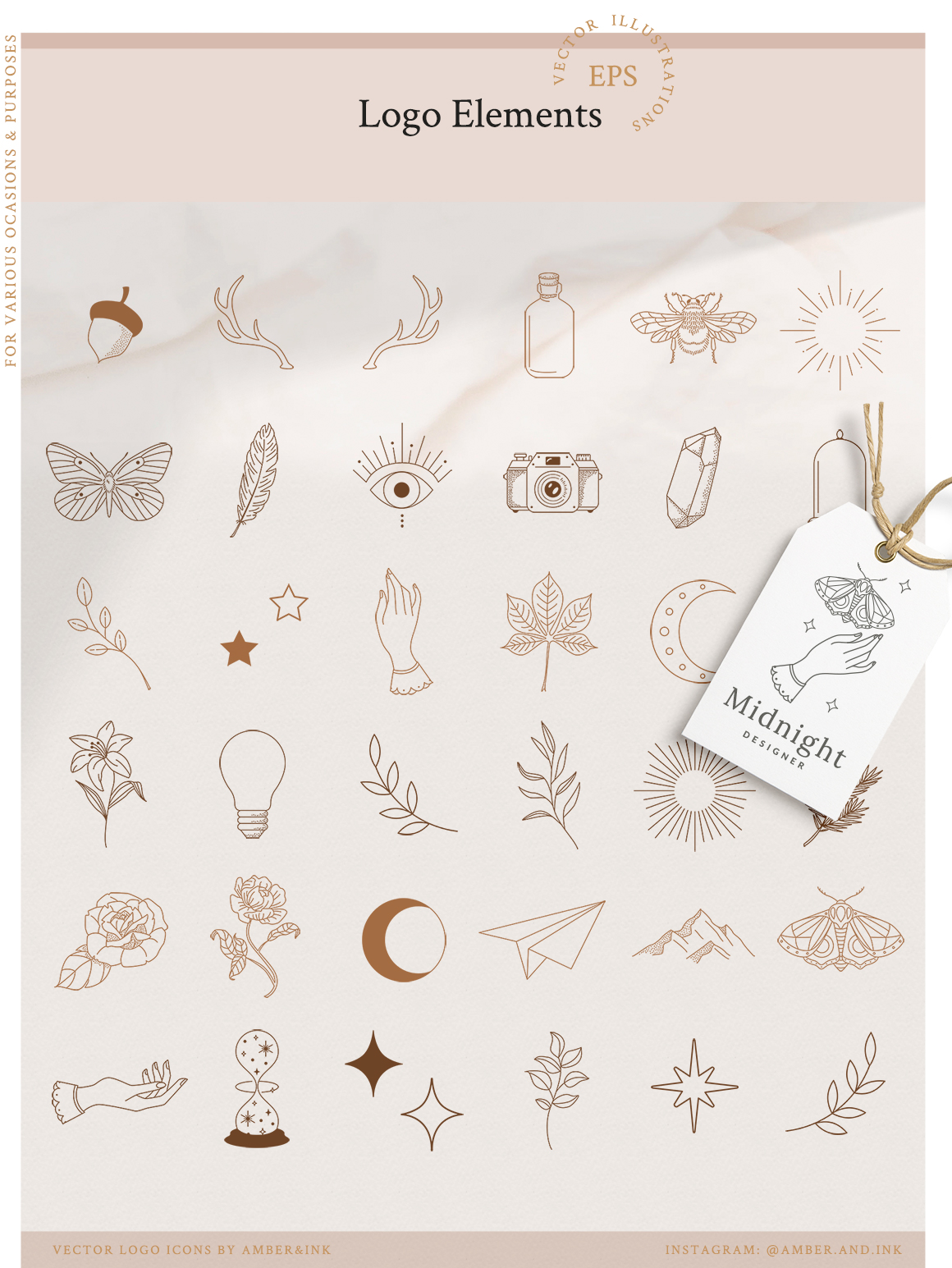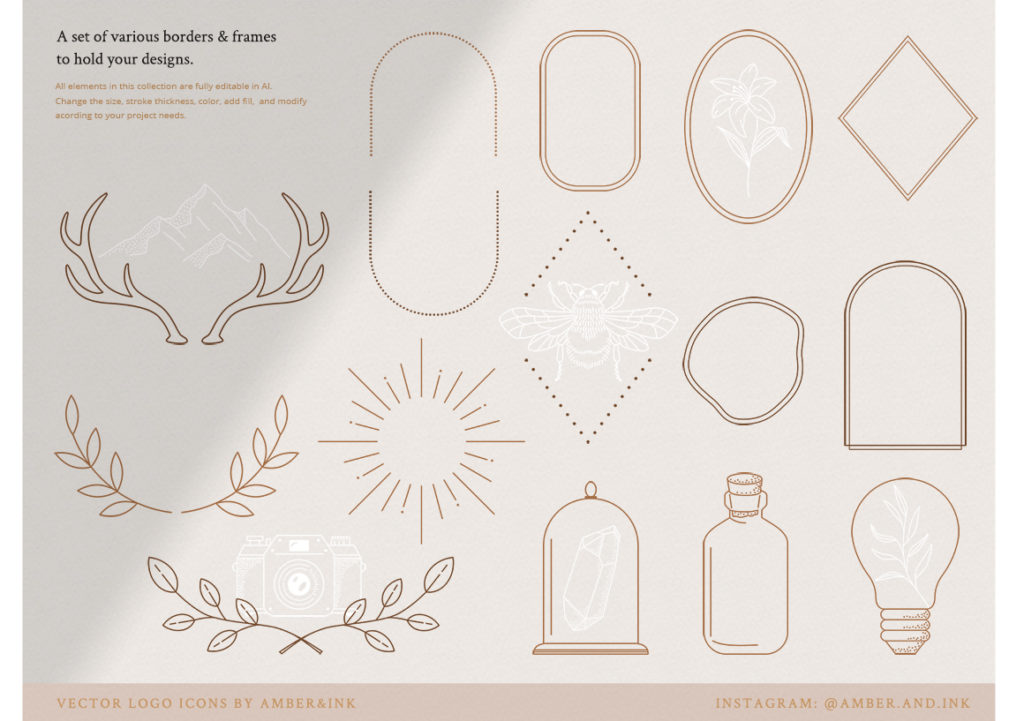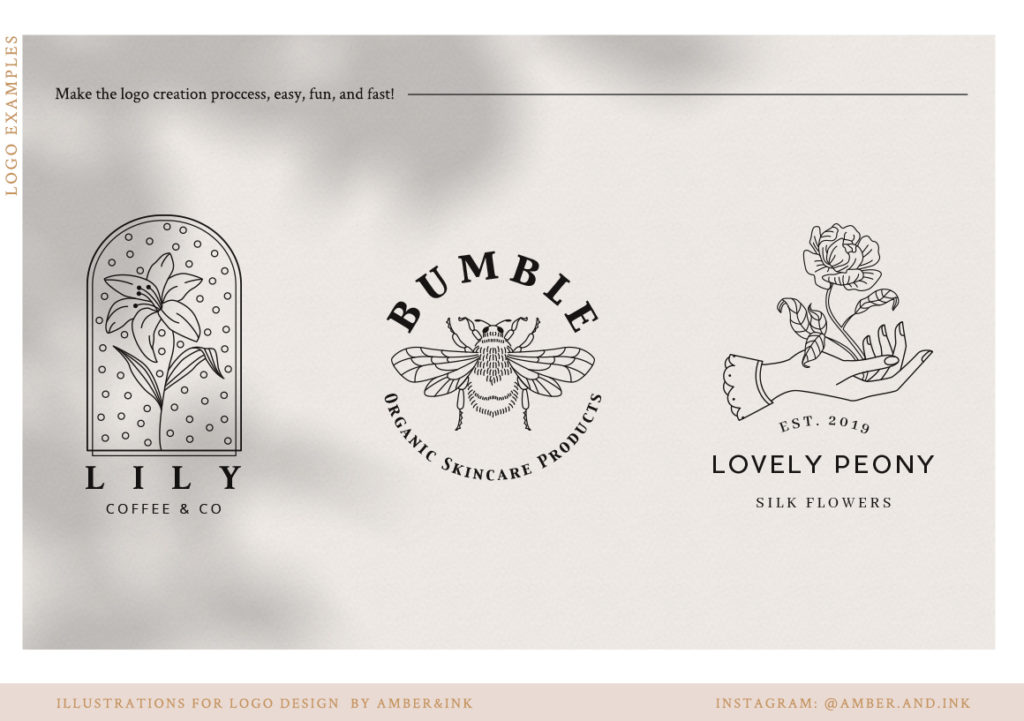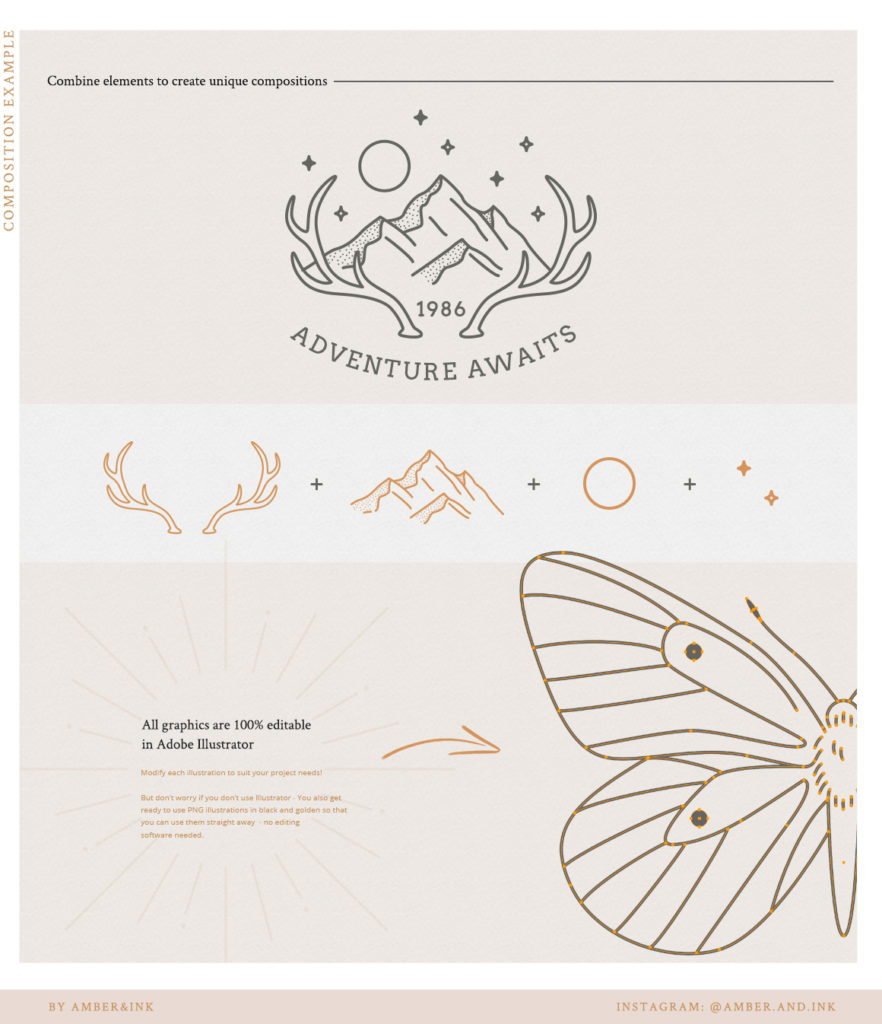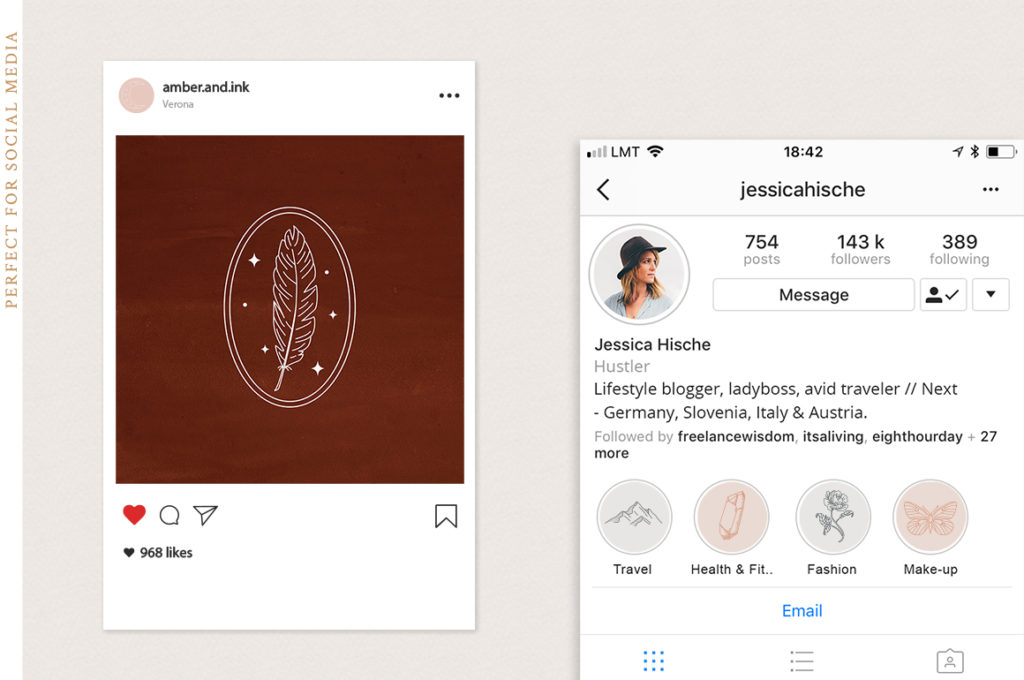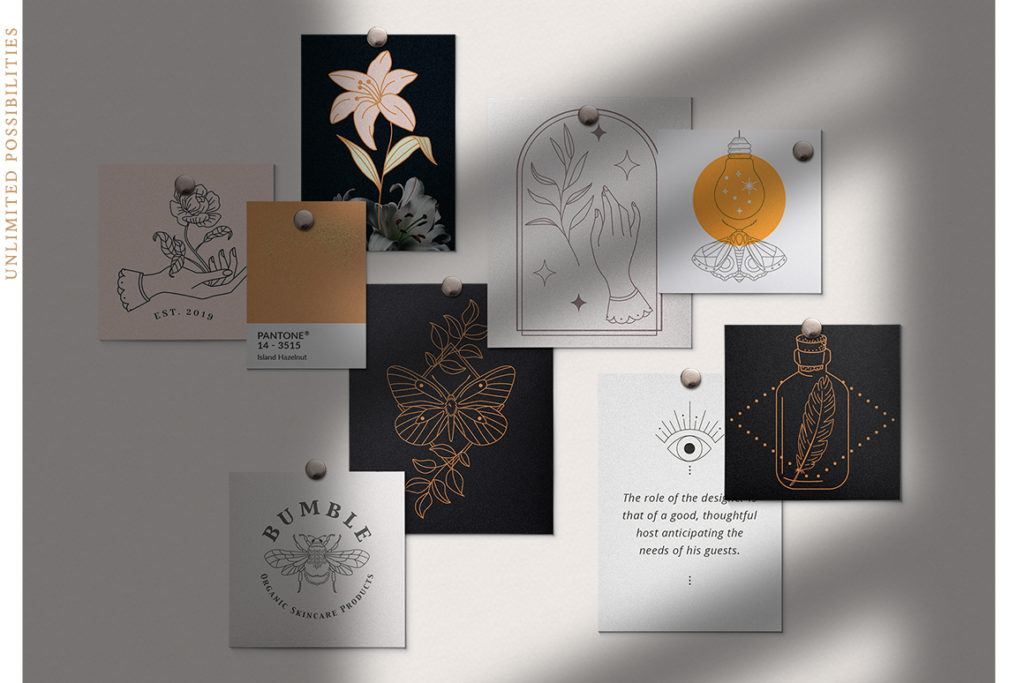 6. Logo Elements Collection No.2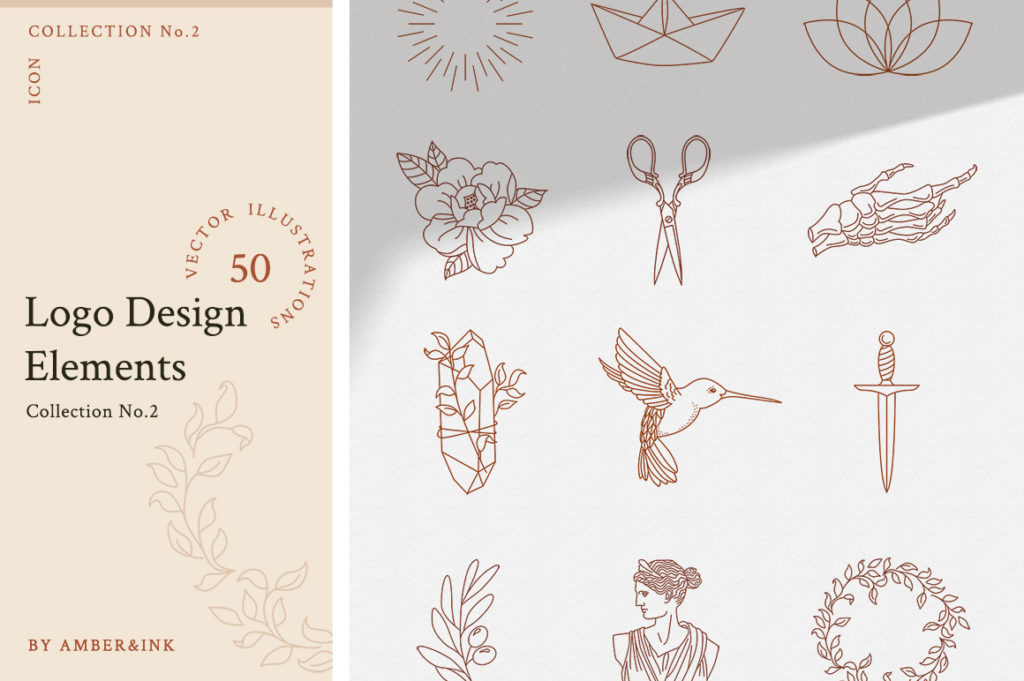 I'm super excited to present to you my SECOND LOGO ELEMENT COLLECTION that consists of 50 various symbols – from flowers, insects, and birds to various tools, frames and more. All illustrations were created by hand in Adobe Illustrator and are 100% vector.
This collection features the following elements: anchor, moose antlers, branch, crystal, dagger, dandelion, leafy curved branches, dragonfly, an envelope with a letter, stylized droplets, flour de lis, various flowers, greek bust, heart, house, hummingbird, mason jar, key, linden flower, lotus, moon, olive branch, paper boat, pumpkin, rose, scissors, skeleton hand, skull, snake, stars, sunburst, tulip, wreath, various borders and frames.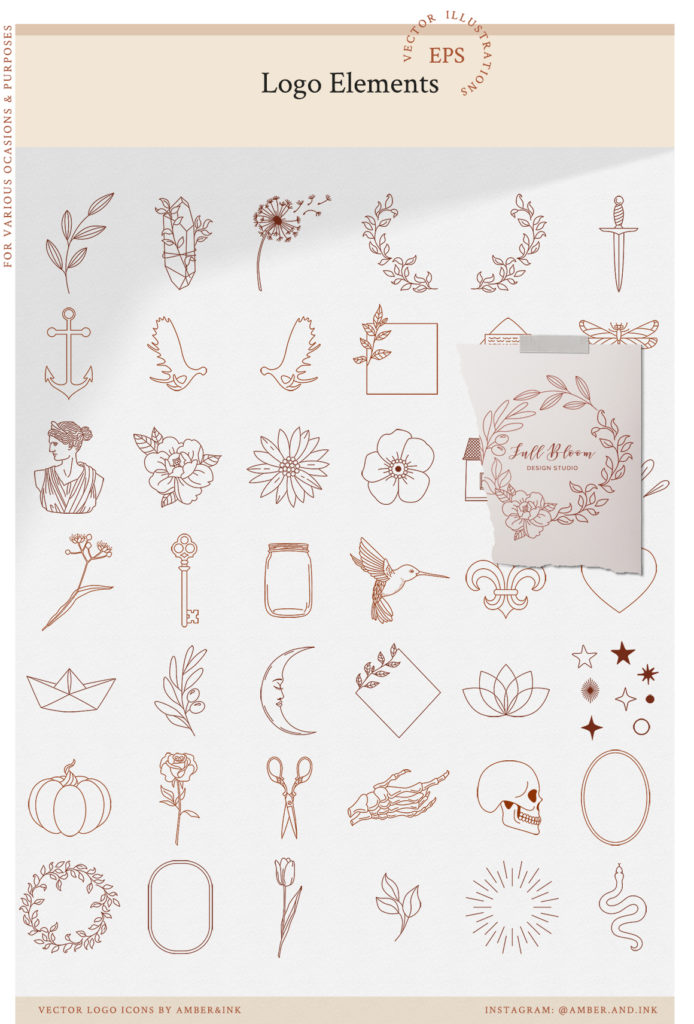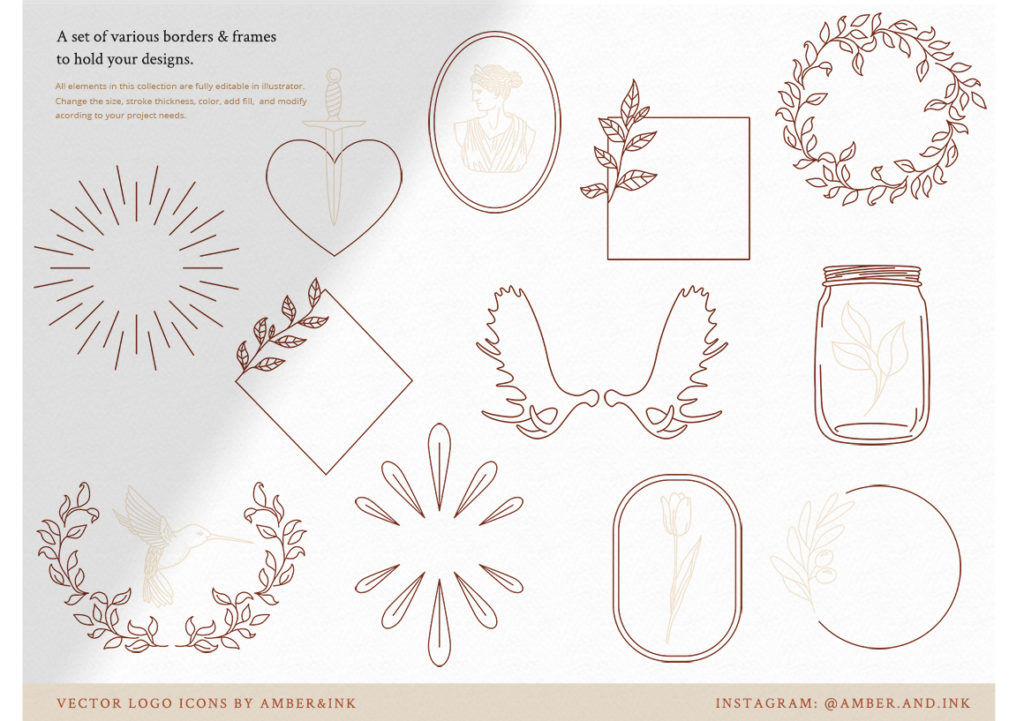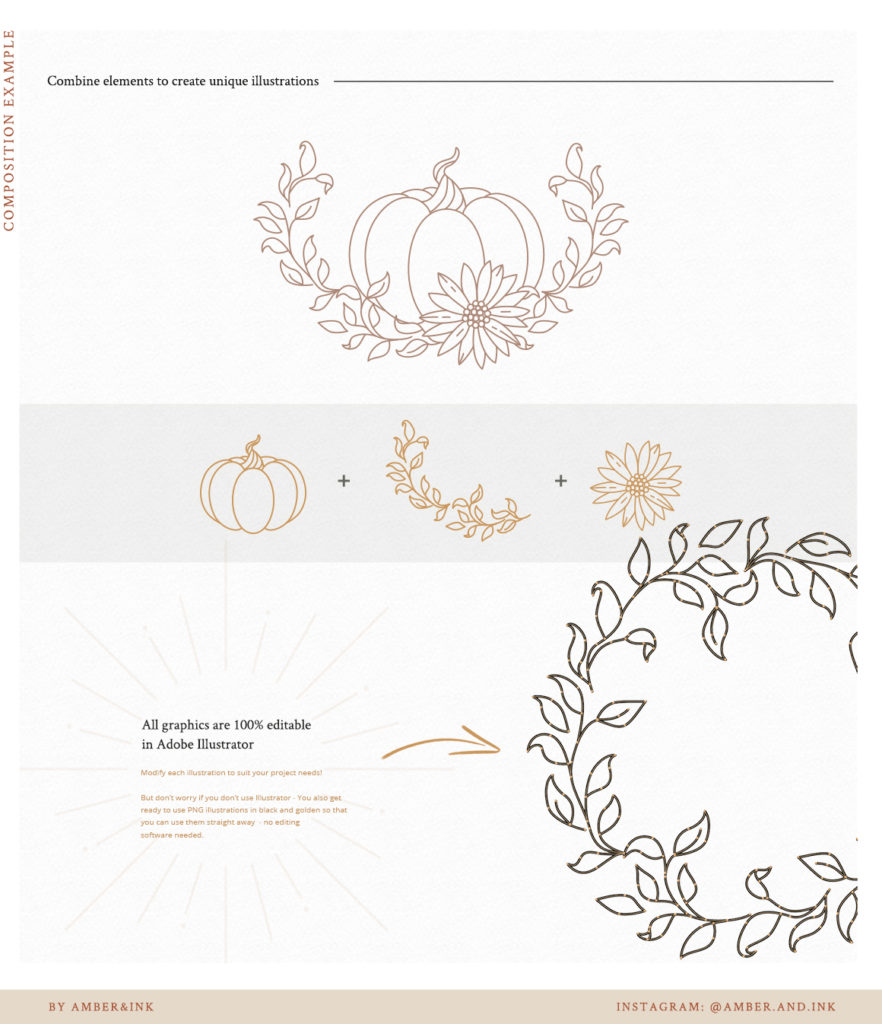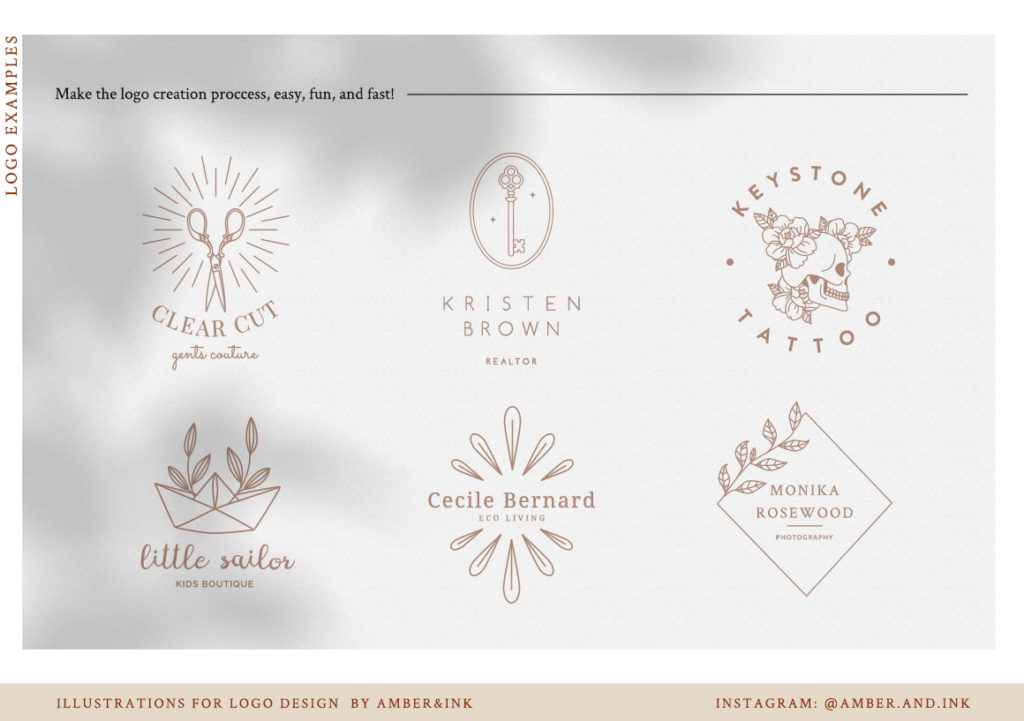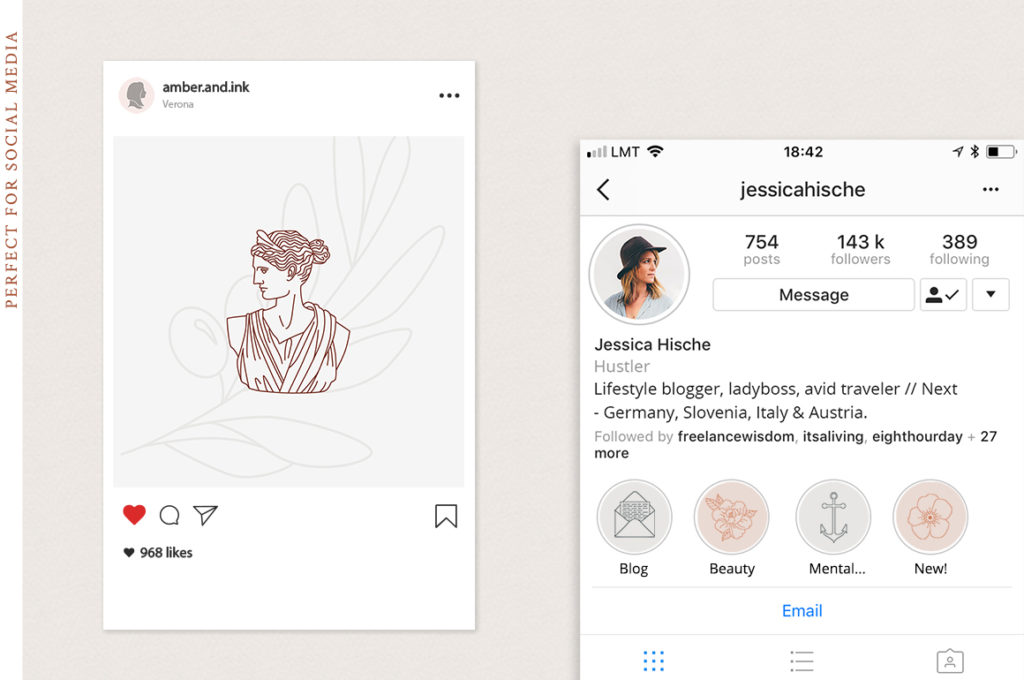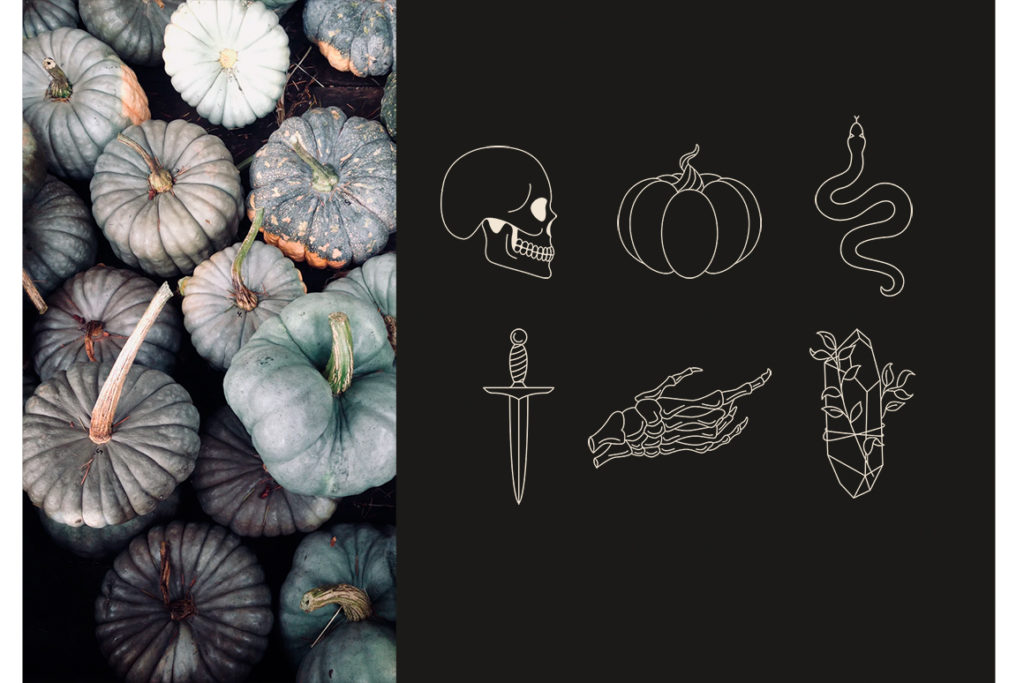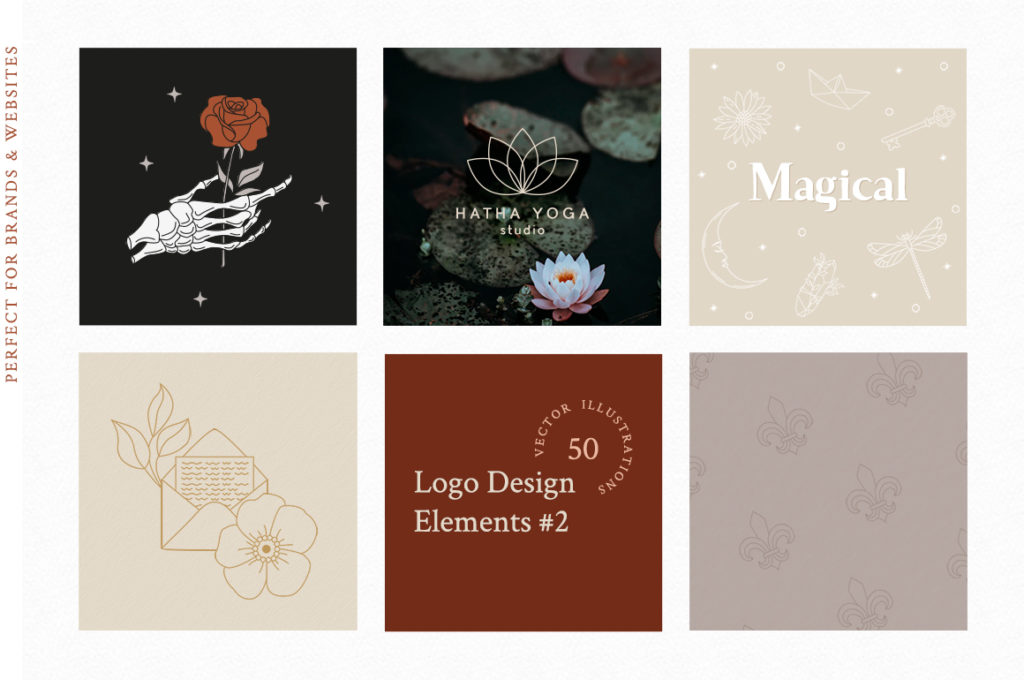 Logo Designers Bundle – 6in1
This bundle consists of more than 345 items – vectors, png clipart items, pre-made logo templates, and more! Most of the products included in this wonderful bundle are my all-time bestsellers and all of them will help you get your logo design game to the next level!
From the famous hand graphics to botanicals, flowers, insects, faces and most every logo symbol you might need – this bundle has it.
When creating this bundle I made sure to choose products that have a similar aesthetic look so you can use elements from all products together – combine, expand, create, dream, and have fun!
Reviews
Allison Davis
Great collection of items. Enjoying using them in multimedia projects.
Daniella Devita
Really good files. High-quality illustrations thanks so much <3

Pia Lamparski
Amazing and beautiful Package! I'm in love. Amazing Work.
Lili Lieber-Lövei
Amazing bundle! So glad that I have finally purchased it! Well organized and versatile, I'll use it for many different projects! Thank you for the beautiful work!
Melissa Gochez
Beautiful, high-quality minimalistic illustrations. This bundle is 100% worth purchasing!
Briana McKee
beautiful graphics! super well organized, stunning work.