Free Brand Board Template for Adobe Photoshop
Hello darlings! Here's a freebie template I think you will find to be very useful! A free brand board template for Photoshop. You will find the download link at the end of this post. Grab it now and have fun!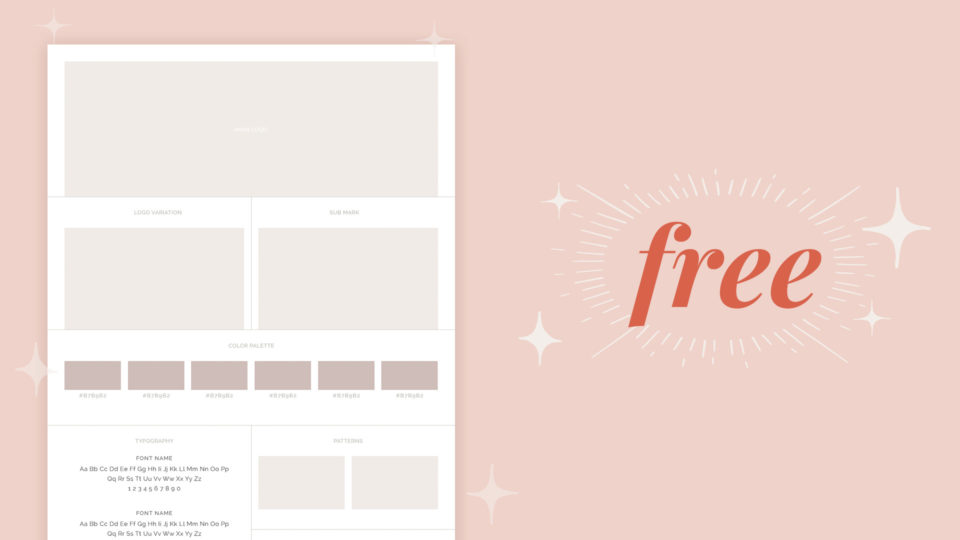 A Brand Board is a well organized, single-page document that showcases all of your brand elements such as logo, secondary logo, typography, color palette, the unifying mood, and any other important details.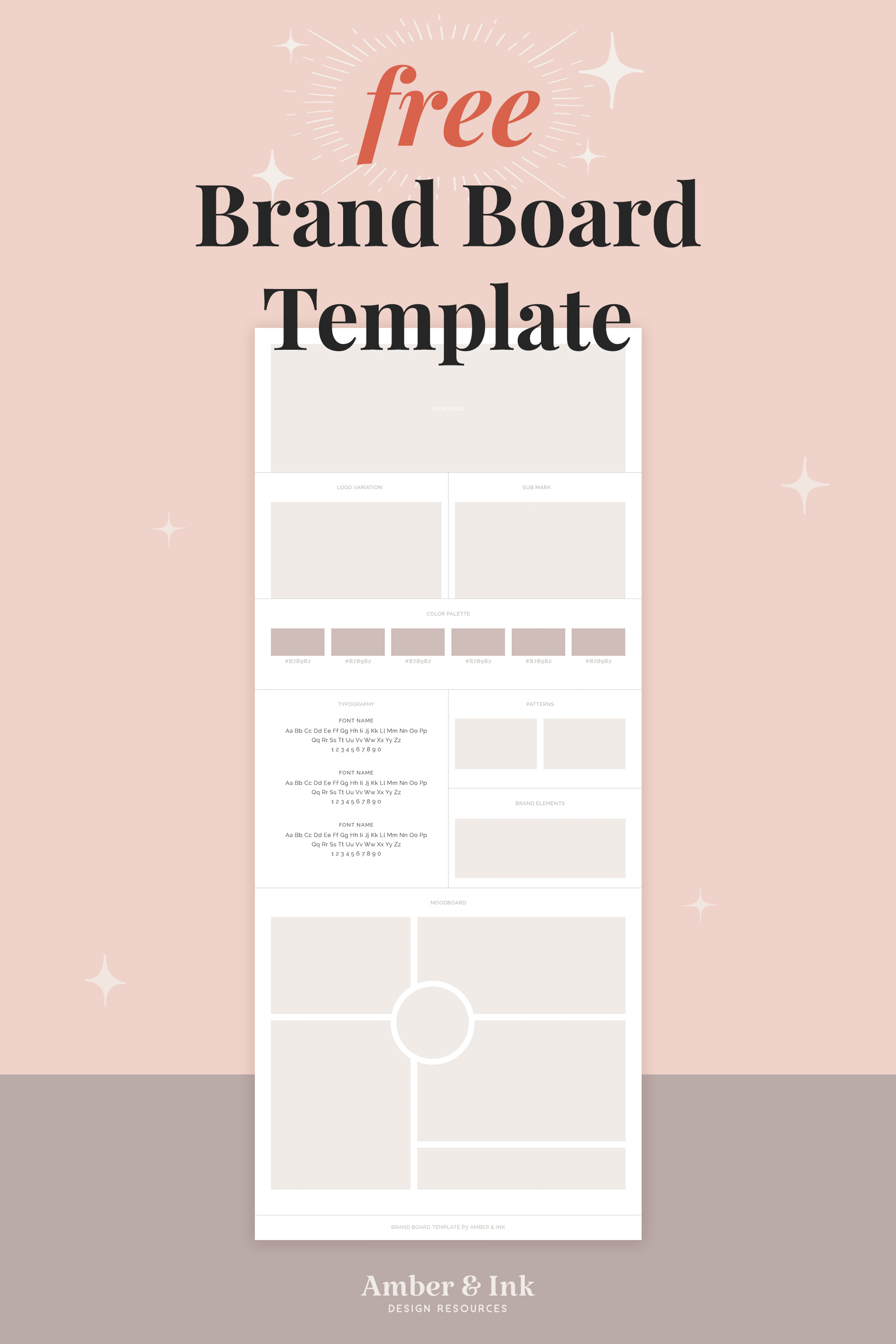 Brand boards are an important part of any creative business because it holds all your brand's values, key attributes, personality, and style in one place. The main purpose of a good brand board is to help you (or your client) keep a unifying brand look and feel across all platforms.
Whenever creating new content for a brand, you should keep a brand board handy to make sure the colors are correct, you're using the right fonts and the overall feel of the new content goes hand in hand with the company branding.
Free Brand Board Template
I've been in the business of creating brand board templates for close to 3 years now. I sell my Brand Board templates to other designers as design resources, use them myself whenever I work with clients, and of course, I have a brand board of my own for Amber & Ink.
I've found them so very useful that I decided to create a free brand board template to share with anyone who doesn't have their own to use and would like to play with one.
Please note that intermediate Photoshop knowledge is needed to edit a brand board such as this. Photoshop Elements WILL NOT WORK with this template – you need to have Adobe Photoshop for this.
To help you a bit, here is a step-by-step tutorial on how to edit any Amber & Ink brand board template.
Are you ready to create a brand board of your own?
Need some brand board inspiration? Check out my portfolio for some ideas!
I would love to see the brand boards you create with this template so feel free to share a link in the comments or tag me @amber.and.ink
More Brand Board Templates
If you liked this brand board template, I have more creative, interesting layouts for you to explore:
xoxo
Tanita